Work in 1.34
-The whole winter mod has been redesigned
-Baltic Sea DLC compatible
-New snow on the glass
-New road textures
-New tree and grass textues
-realistic temperatures
—Bug fix
*France road texture
*Blue trees
*threads on window
*distorted textures
*fewer shine
Credits:
Black Dragon
DOWNLOAD 1.2 GB

Simple house mod in Wroclaw, located near the quarry company. There you can park and sleep in the area.
– No DLC
Credits:
pedrosir
DOWNLOAD 189 KB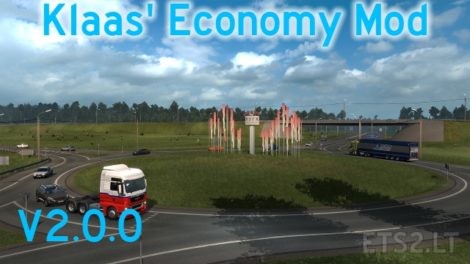 All right reserved to Klaas . Please do not repost this mod.
Contact: [email protected]
Use contact adress for bugs or any suggestions.
This is a work-in-progress mod. I highly recomend using a new profile, even if you previously used my economy mod. I completely redone at and now it's very close to real-life. Quickjobs start around 0.20€/km, Freightjobs at ~0.6€/km and Cargojobs at ~0.8€/km.
Credits:
Klaas
DOWNLOAD 172 KB

House in St. Petersburg, for " Beyond the Baltic sea"
Credits:
Stikay
DOWNLOAD 2 MB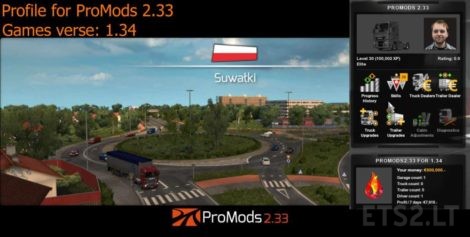 Profile for ProMods 2.33
The profile offers 500,000 € and 100,000 XP
Created for ETS2 1.34.x
Add to Documents / Euro Truck Simulator 2 / Profiles
Credits:
Honza_CZ
DOWNLOAD 4 MB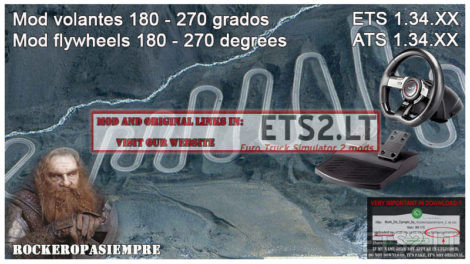 PROHIBITED UPLOAD THE WORK TO ANY SERVER WITHOUT PERMISSIONS.
Description:
Update of this mod for version 1.34.XX of ETS2, also works for ATS 1.34.XX
This mod makes fliers that are NOT 900 degrees, for example fliers 180 or 270 degrees are much more manageable in the game.
The mod facilitates and smoothes a lot the driving with this type of steering wheels that sometimes have a very sharp turn,
due to the few degrees they have. Important, place the subtype of the controller in "controller".
If it is placed in the "flyer" option, the mod will not take effect.
Remember, the "controller" option, and then place the sensitivity to your liking. For more information,
please follow the video. It has subtitles in English for better understanding of the settings.
Updated the files to this version 1.34.XX
Author: Rockeropasiempre
Weight of the file: 95 Kb
Credits:
Rockeropasiempre
DOWNLOAD 95 KB