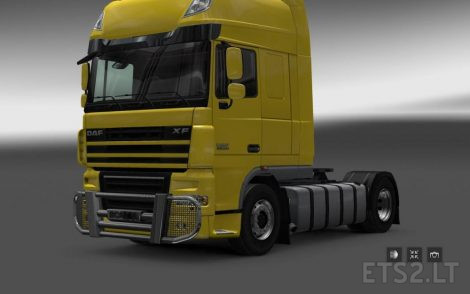 Mod is installing Scania from all tractors for ETS 2
▶ Works in MP
▶ You do not have to buy a new tractor, just go in and change the chassis.
!! ATTENTION !!
▶ In MP, the tractor does not have to be tuned as the modification will fly off!
▶ Does not work without the Mighty Griffin Tuning Pack!
Subscribe to my group in VK "https://vk.com/sky.mods" there I also post mods for ETS 2 and ATS multiplayer.
Credits:
Black Sky
DOWNLOAD 68 KB