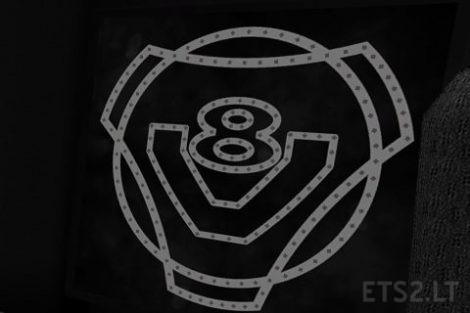 ———-Englisch———–
This mod adds a V8-Sign to the Mercedes-Benz Actros MP4.
Features:
-V8-Sign in the back!
-V8-Sound of Scania Streamline
-730hp Engine
Mighty Griffin DLC needed!!!!!!!
Don't change engine!
If you change the Sign the V8.Singn won't be shown up again! It's Away!
You have to buy it in Singleplayer. Then change to MP and have a good drive ?
———Deutsch————
Dieser Mod fügt eine V8-Edition des Mercedes-Benz Actros MP3 hinzu.
Features:
-V8-Schild an der Rückwand
-V8-Sound des Scania Streamline
-730PS Motor
Das Mighty Griffin DLC wird benötigt!!!!!!!
Den Motor nicht ändern!
Wenn du das Schild hinten änderst, wird es nicht mehr angezeigt und du kannst es nicht mehr auswählen.
Kaufe den LKW im Singleplayer. Wechsle dann in den Multiplayer und hab eine gute Fahrt ?
Credits:
FlyLikeAlbatross
DOWNLOAD 2 KB