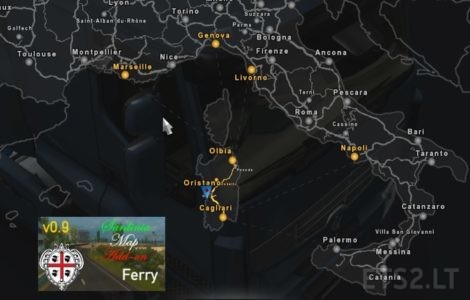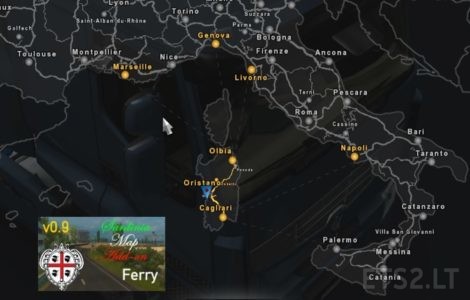 This add-on for Sardinia map v0.9 adds the ferries
Olbia – Livorno
Olbia – Genova
Olbia – Marseille
Cagliari – Napoli
to the map.
Tested in 1.32.
Should work with other maps, but the sectors of Marseille, Livorno and Genova will be overwritten by this.
Give this file a higher priority than other maps (e. g. ProMods)!
SCS Software topic Sardinia map: https://forum.scssoft.com/viewtopic.php?f=32&t=260004
DO NOT REUPLOAD! Editing for personal usage is permitted.
Credits:
SCS Software; Topolino
DOWNLOAD 2 MB