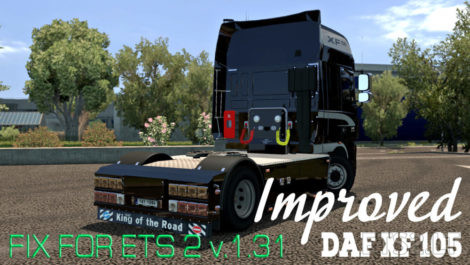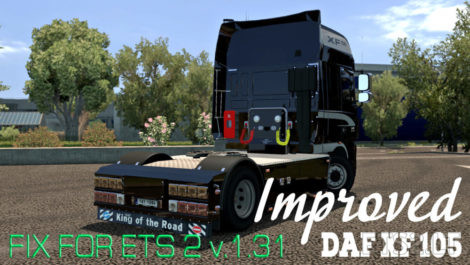 This adds compatibility of Improved DAF XF by AlexeyP v1.6 with ETS2 v. 1.31. Mod makes again possible to buy this truck in truck dealerships.
How to use:
Variant 1: Download fix, copy it to your Mods folder and then enable it in mod manager with higher priority than Improved DAF XF mod;
Variant 2: Open both fix archive and Improved DAF XF mod archive with any archiver tool. Then addcopy 'def' folder from fix archive to Improved DAF XF mod archive. Confirm file replacement when asked.
Fix doesn`t add support for animated cables – it`s not a bug.
Credits:
AlexeyP
DOWNLOAD 21 KB