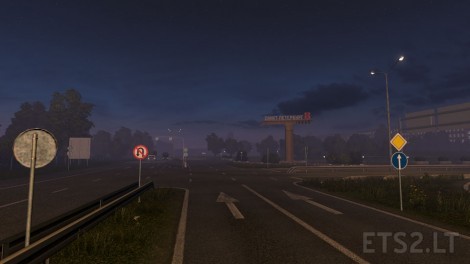 Hello,
the long awaited Foggy Weather 1.6 are here!
It's a complete reroll of Foggy Weather and have different editions and parts, one of them are also the ATS Edition which was released earlier.
Today I want to share the main variants of the ETS 2 Edition: The summer editions. How it looks now you can see in the video.
What's new?
– First Foggy Weather, which simulates different fog variants and temperatures
– Complete new fog look and variants
– Special fog variants in the alpine region
And if somebody don't want thick fog, he can use the standard variant, who want a challenge while driving, should activate the heavy variant.
Also I share the early autumn variants with you, which are quite the same, but with more realistic temperature for early autumn. Compatible with the early autumn mod by grimes.
And the third one for today are a completely new variant: the "Mild Winter Variant", which adds more fog variants to the mild winter mod by grimes.
All variants should be compatible with all map mods (also ProMods).
If you find bugs or sth. strange you can report them here.
Credits:
GerScaniaTrucker
DOWNLOAD 358 KB Summer
DOWNLOAD 522 KB Early Autumn
DOWNLOAD 130 KB Mild Winter