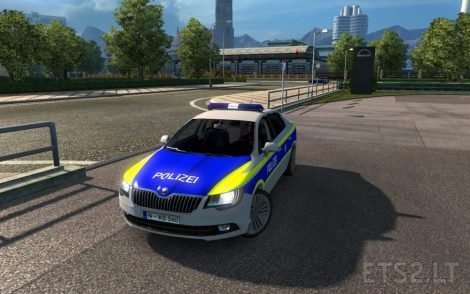 Hello!
I've made a police skin of the German Autobahnpolizei, and made a mod about that. It works with every game version and the only mod required is the Scout mod. The Scout can be modified, an RS version or standart; it still works.
You can clearly see the banner in the truck dealer of the paintjob and it has the text "AUTOBAHNPOLIZEI".
This mod is NOT compactible with the Multiplayer version! It is only useable in singleplayer.
Installation: Put the AutobahnPolizeiSkin.scs in your mod folder of ETS2. If you want you could try it with ATS, but we don't think that it will work.
Please take respect of the Download!
Credits:
KmunBiene, TruckersMP, Chris Freak
DOWNLOAD 231 KB