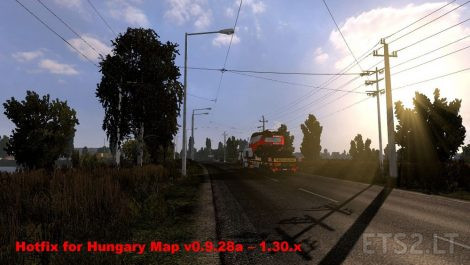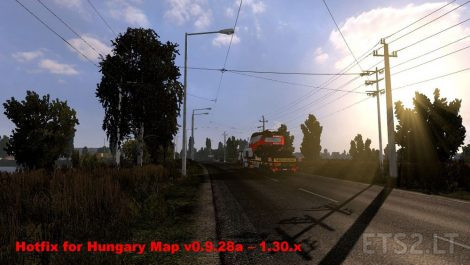 HotFix for compatibility with Hungary Map v0.9.28a and ETS 2 1.30.x!
Downloading and activating it is absolutely necessary to use the track!
Hotfix replaces "hungary_def.scs", both can not be used together!
The order of activation of files: (The numbering goes upwards from bottom to top of the activation list!!!)
3. HM_def_hotfix_0.9.28a_1.30.x_byIndian56.scs
2. hungary_model.scs
1. hungary_base.scs
Attention: Hotfix only makes Hungary Map compliant with version 1.30, mods are not !!!
Credits:
indian56
DOWNLOAD 7 MB