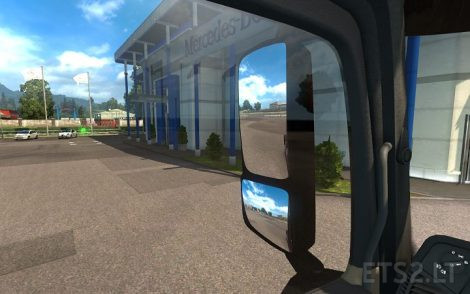 This small with add reflection to interior cabin windows.
I don't say that is excellent work, but you can try it.
In my opinion very bad looks in DAF 105 and Mercedes MP3, because SCS set one mat file for side windows and dashboard glass reflection.
This mod contain mat files only. No models updated.
Credits:
Piva
DOWNLOAD 31 KB [Sharemods]
DOWNLOAD 31 KB [Uploadfiles]