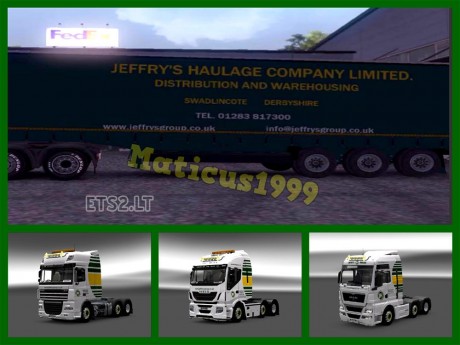 Hey Guys and Gals, I have been working on this project for a while, it
is the Jeffry's haulage skin pack for most of there current used
trucks and trailers, this company is based in the Midlands, in
Derbyshire.
i have been working on these for a while, and i would like to thank
John Gittos for help on the Iveco Hi Way 😀
but overall have fun, works on 1.9 as i now have the update, feel free
to share, but keep the same credits. It is a .zip pack, so just open
it and get the files you would like out.
Trailer is a standalone
Enjoy
Credits:
Maticus1999, John Gittos, Ets 2 Skins, SCS Software
DOWNLOAD 6.3 MB