Kenworth W900L V1.5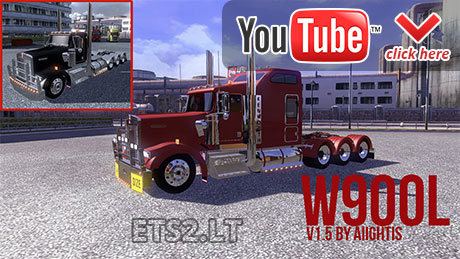 This is a significant update to the Kenworth W900L
I'm releasing it incomplete as I don't have time to work on it
anymore.
The mod does contain bugs, I'm aware of this so please don't post or
contact me about them or complain if it doesn't work for you. There
will be no support or further development.
You use this mod at your own risk.
For full credits and important information about the mod please READ
THE READ ME!
Author: Aiightis
DOWNLOAD 34.36 MB
Popular mods