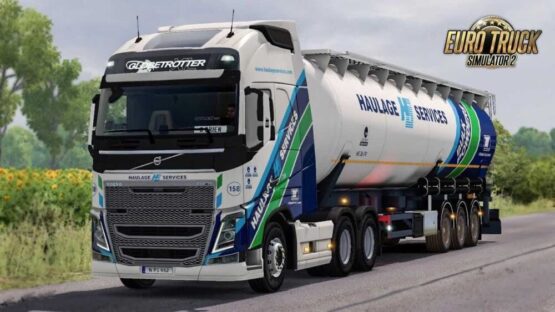 My Volvo D13TC engine sound is finished. So i've made a pack that includes both D13TC and D13K engine sounds.
These sounds mods are based on my own recordings.
Recorded each range of 100rpm's precision in .wav stereo format 24 bits 96khz.
This sound mod works with the SCS and Eugene's Volvo.
UPDATE of 2022/03/13:
Added D13TC engine sound.
Improved the D13K and made it working in multiplayer.
Also i propose you to try my personnal wind sound that i made based on my real life recordings while driving.
The standart wind sound is a bit weak, but in real life when you open the window while driving at 80km/h+ the wind sound is very loud in the cabin.
That wind sound mod is still in development but you can try it, let me know if you enjoyed it. It works for both ATS & ETS 2 🙂
Credits:
kriechbaum
DOWNLOAD 29 MB