If you need a free camera for video capture or you simply look at the truck or the countryside …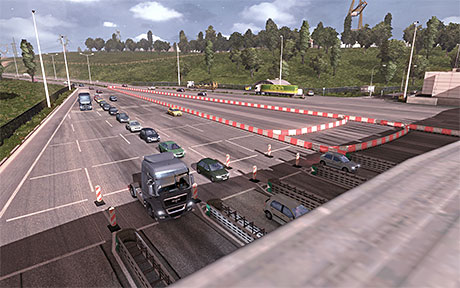 Read more to view tutorial
Go to the Documents folder / My Documents / ETS2
and then click the "config.cfg", this opens it now with the text editor.
Now you look for the entry "uset g_developer" and
"uset g_console" and change there the "0" to "1".
The speed of the camera:
"uset_g_flyspeed" 100.0 " it is best to "100.0 "
Editor save, done!
In the game you then press the "0" for free camera and the arrow keys 8,4,5,6 in the numeric pad on the keyboard and the mouse movement.