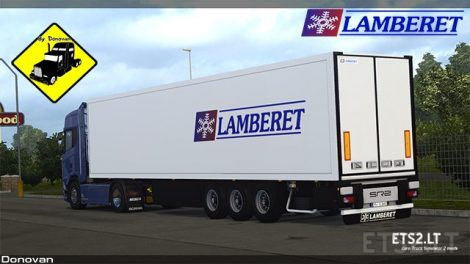 Update V3(19.01.2018)
* Baked at 100%
* All the lights are lit
* Its shadow, dynamic and static
* Personal Wheels
* Standalone + (thanks to the user Vad&k)
* Updated materials (thanks to the user Vad&k)
* The trailer is registered under each load, so that it would often come across in a choice
Test version of the game: 1.30.x.s
Special thanks to the user Vad&k for help in correcting the materials, autonomous registration of trailer.
Authors GTS: Syncronmjaym828
Author ETS2: Donovan
You can support my work if you want, it's up to you ?
WebMoney:
Z-270229623712
E-242840909845
Alteration is forbidden! To search another file hosting, too!
If you are distributing to indicate the original link to download ShareMods!
Credits:
Author ETS2: Donovan
DOWNLOAD 39 MB