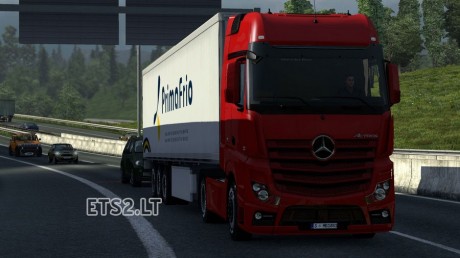 Mercedes Benz Actros MP IV for 1.8.2.5s.
+ Spelled out in a separate slot.
+ His interior.
+ Supported by the repainting of the body.
+ Three variants of the chassis.
+ Fix a fuel tank pink 6×2 – 6×4.
Original authors / Authors: ED94, seckin01, DANZ, Ch_Vitalik ..
Revised by: By_Axeet it – Vladislav Kalash.
Bumper.Remade plastic tanks. Finalization of the body. lights in
the interior.
Thats is another version of that mod.
In that version curtains was removed, some bugs was fixed.
Have fun!
If you like, subscribe
Credits:
ED94, seckin01, DANZ, CH_Vitalik, Axeet
Edited: Agus2an
DOWNLOAD 23 MB