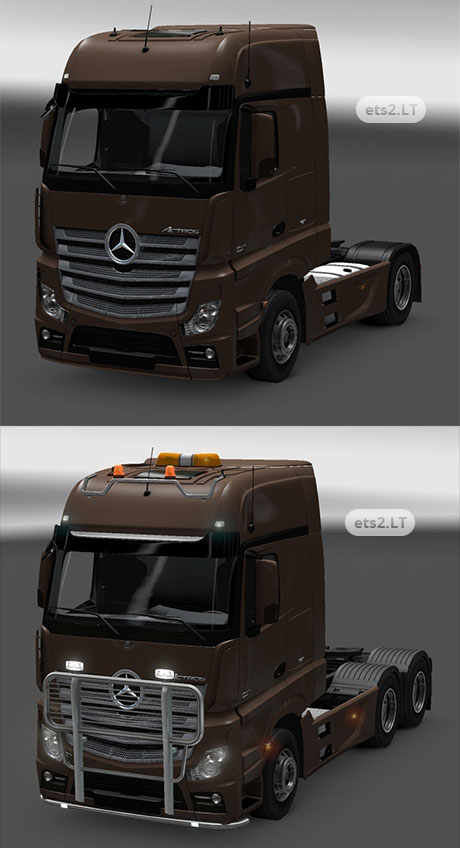 This is an edit and bugfix of the Mercedes-Benz Actros MP4 by
DanZ, based on the sole alpha he released. I have removed some of
the features that affected all trucks such as modified light
flares and custom wheels. The unused 6×4 chassis is enabled, and
I have added every single roof and bumper bar from the MP3 that
will fit the model, as well as newS' paintable side mirrors. All
of the paint colours from the MP3 have been restored, and I have
fixed the bug that could reset the truck to an unselectable white
paint colour. The engines and transmission are tweaked to better
match the style of the existing MP3, and the pricing of every
part has been adjusted to fit. I have also tidied up the basic
sideskirts, and set the full skirts as a default part.
Full credits:
3D model: paid model bought by DANZ
Base model: SCS Software
Animation: Joe
Edit, mapping & convert to ETS2: DANZ [D3S DESIGN]
Engines and transmissions: DANZ [D3S DESIGN]
Painted mirrors: newS
Accessories, fixes, polishing: pez2k
If anyone is miscredited or missing, please inform me and I will
update this list in any future versions.
DOWNLOAD 18 MB