New Economy mod v 1.0.3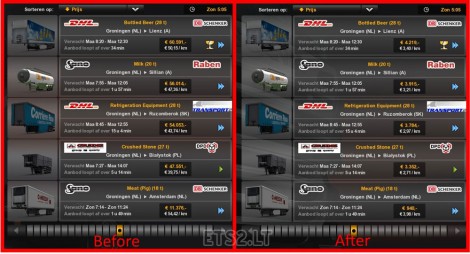 After launching my first version of this new economy mod, where you get a more realistic price for the cargo, it has been tested by the community. BUT: there was a bit of a problem with hired drivers. If hired drivers return it would cost you a lot of money.
With this new updated version you dont have to be afraid that the hired drivers would cost you (extra) money. You pay them their salary and afterwards it is still profitable.
Thanks for testing it thoroughly Pieter!
Author: Priester
DOWNLOAD 9 KB
Popular mods