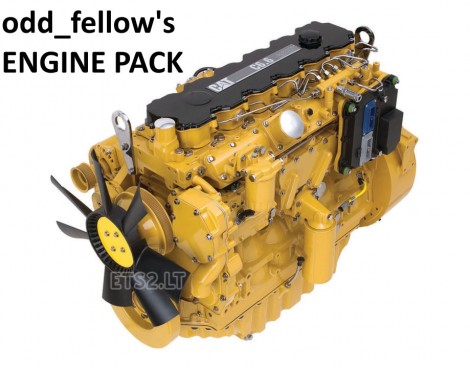 This pack includes CAT C15 and Cummins ISX engine sounds, also two new 3406 engines with its own sound. For use with T800 v2.1 final ONLY.
Install with higher priority than the truck. Enjoy.
Tested on version 1.22. Jakebrake problem is now fixed. Actual 3406's 1500rpm volume is lower than in the video, no more annoying mid-freq hum.
Special thanks to Kriechbaum for his awesome sounds and inspiration!
Author: odd_fellow
DOWNLOAD 67 MB