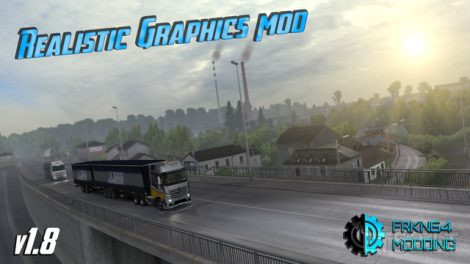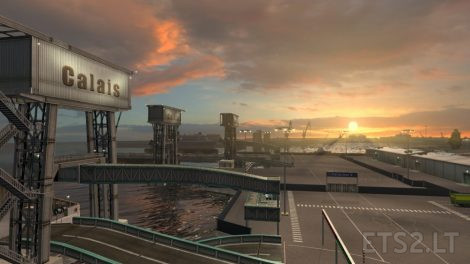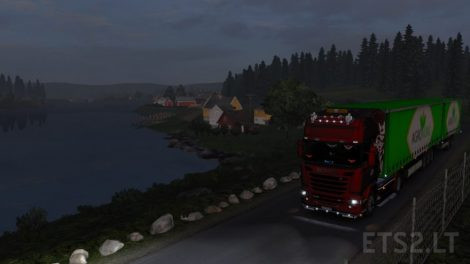 Visit the Steam Workshop page for more information and pictures about the mod: http://steamcommunity.com/sharedfiles/filedetails/?id=699670870
========================================
– Completely new sky (Moon available)
– Realistic light flares
– Realistic light reflections
– Realistic light ranges
– Realistic road textures
– Realistic climates
– More vibrant graphics
– Improves game performance
– SGate's weather mod used in this mod.
❗ Attention ❗ In your graphics settings, High Dynamic Range and Color Correction options must be selected while using the mod.
UPDATE v1.8 Changes;
– Now compatible with ETS2 1.28 update
– Completely new flares
– Improved light reflections
– Improved light ranges
– Removed old terrain textures
– Removed some loading screen images
– Bug fixes
———————————————————————————————-
Please;
– Don't edit the mod files without permission.
– Don't upload the mod to your Sharemods/Modsfile etc. account.
– Don't change the Steam link while sharing this mod on other sites.
If you do these, will be contacted to the administration of the site you shared/uploaded our mod.
Credits:
Frkn64 Modding, SGate
DOWNLOAD 525 MB