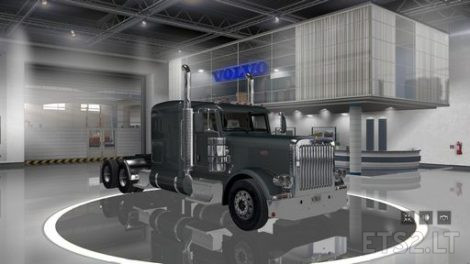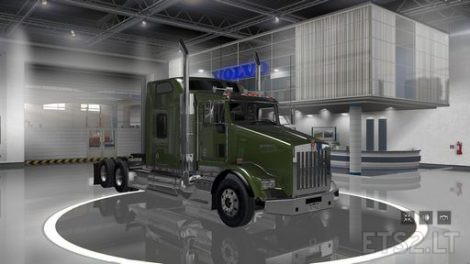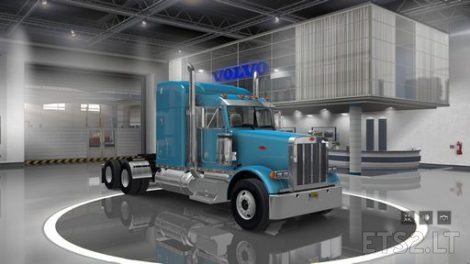 Pack adds in game, traffic and quick job all trucks from ATS:
Kenworth T680
Kenworth W900
Peterbilt 579
Peterbilt 389
Version of trucks from term99
Kenworth T660
Kenworth T800
Kenworth T600
Peterbilt 378
All standalone, works on any maps. Find in Volvo dealer.
Version 4.0.1 – pack adapted for patch 1.28.
Converting models in the game, and the assembly pack: Term99
*** PLEASE, DON'T UPLOAD PACK TO OTHER FILE HOSTINGS! ***
ATTENTION!!! Pak is not compatible with mods for other trucks, economy and physics
Update: 20.08.2017
-added truck Peterbilt 378
-add versions of steering wheel braces
-rework all trucks under their own physics
-rework Kenworth w900 (external model, interior, tuning, animation)
-rework Kenworth t800 (external model, interior, tuning, animation)
-rework Kenworth t660 (external model, interior, tuning, animation)
-rework Kenworth t600 (external model, interior, tuning, animation)
-rework Peterbilt 389 (external model, interior, tuning, animation)
-error correction
Credits:
SCS, Term99
DOWNLOAD 398 MB