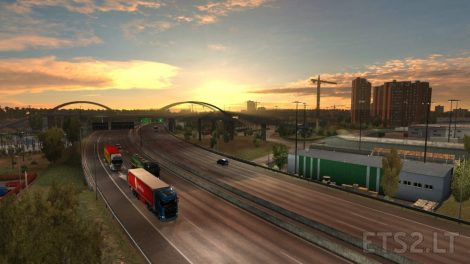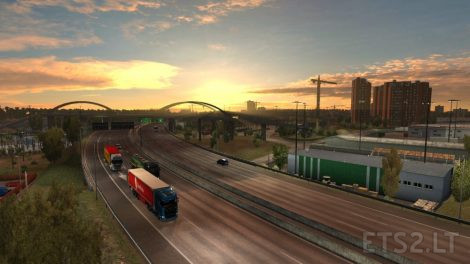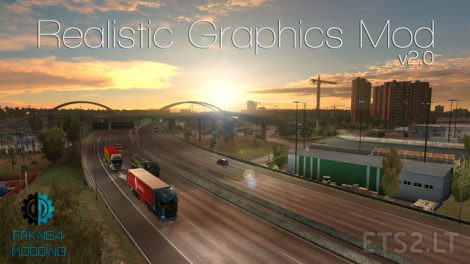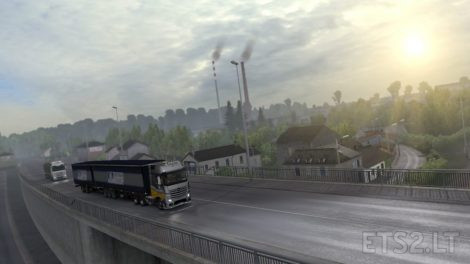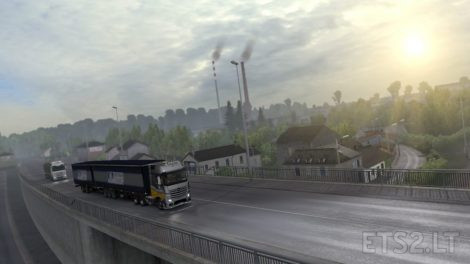 Visit the our website to download other mods: Frkn64Modding.com
========================================
Features;
– Completely new sky(Moon available)
– Realistic light flares
– Realistic light reflections
– Realistic light ranges
– Realistic road textures
– Realistic rain & thunder sounds
– Realistic raindrop effects in truck cabin
– Realistic climates
– More vibrant graphics
– Improves game performance(Many users says this)
– SGate's weather mod used in this mod.
⚠️ For more colorful night graphics, I recommend turning off "High Dynamic Range" option in the graphics settings. Comparison available in our website: frkn64modding.com
v2.0.1 released. Changes;
– Added realistic raindrop effects.
– Added realistic rain & thunder sounds.
– Improved climates.
– Fix for bloom issue.
– Removed old unused files.
– Other minor bug fixes.
Required Game Version
1.30.X
———————————————————————————————-
Please respect to labor by following these rules;
– Don't edit the mod files without permission.
– Give the link of this page as a download link while sharing the mod on other sites or Youtube(as a video) etc.
– Don't upload the mod to your Sharemods/Modsfile etc. account.
Thanks in advance.
Credits:
Frkn64, SGate, Supric
DOWNLOAD 521 MB
https://youtu.be/UcPKu-Mt7o4