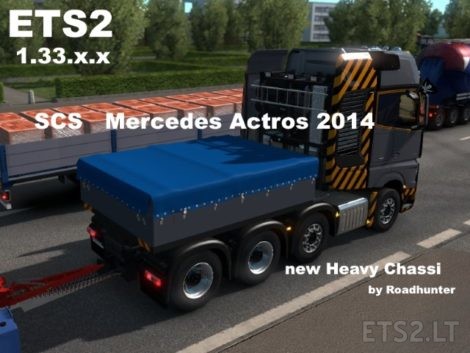 ETS2 1.33.x.x
Mercedes Actros 2014 Heavy Chassi
for bigger modul
credits
SCS / Roadhunter / XBS
supported me through PayPal : www.paypal.me/Roadhunter
======================================================
Visit
my page
http://roadhunter-z3d.de.tl/
======================================================
Don´t upload this file on other hoster.
Credits:
SCS Roadhunter XBS
DOWNLOAD 4 MB

TR
Özellikler:
2x Ön Tampon (Stock&M3)
Yeni polis ledleri
2x Arka Tampon (Tek Egzoz&Çift Egzoz)
2x Ön Logo
4x Ön Panjur
1x Spoiler
3x Bijon
EN
Specs:
2x Front Bumper (Stock&M3)
New police lights
2x Rear Bumper (Single Exhaust&Double Exhaust)
4x Front Grill
1x Spoiler
3x Bolts
Credits:
Metehan BİLAL
DOWNLOAD 18 MB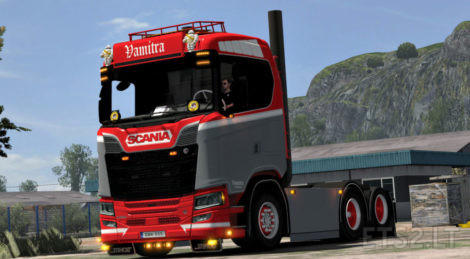 Skin for Scania S low roof.
Not from a real life truck.
Spoiler can be removed with the Tandem addon for Scania Next Gen by Siperia.
Skin for the Abasstreppas wheels included.
Keep the original download link!
Credits:
Dangster
DOWNLOAD 2 MB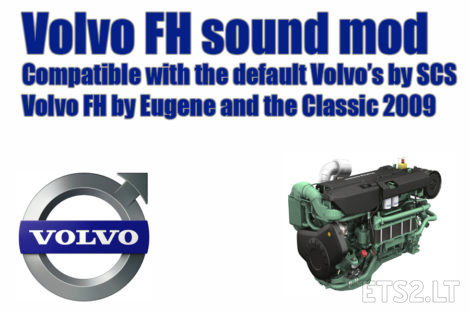 I release my Volvo FH sound mod which is made of the basis sound of the Renault Premium, Renault and Volvo using the same engines and the sound is a little different but most of the people don't hear the differents, so this mod contains one Volvo engine sound, please do not ask for a D13 or something, it's a waste of time for me to make a sound which is almost compare to each other.
The basis sound is made by Kriechbaum but I reworked the sound files to make it sound like a real life Volvo, it's compatible with the default SCS trucks and the FH Classic and Eugene his Volvo FH.
Keep the original dropbox link and updates only on the official SCS forum.
Credits:
Leen & Kriechbaum
DOWNLOAD 20 MB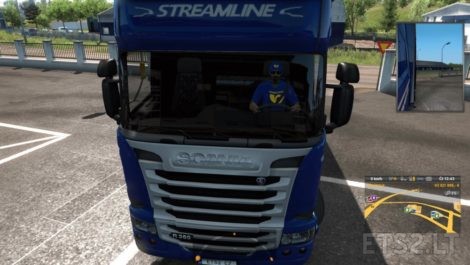 Czech Post driver in blue.
Mod replaces the existing driver in ETS2.
Credits:
Denis1982CZ
DOWNLOAD 566 KB
This mod adds the Czech mail to all standard trailers
Blue version
Credits:
Denis1982CZ
DOWNLOAD 527 KB