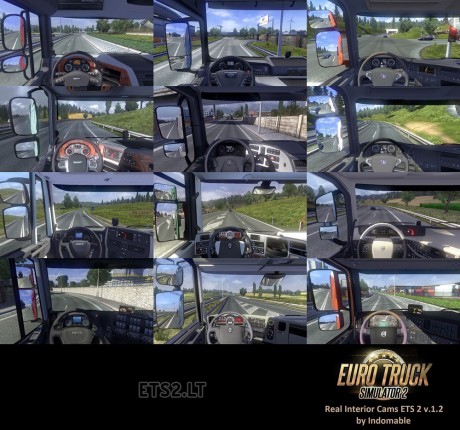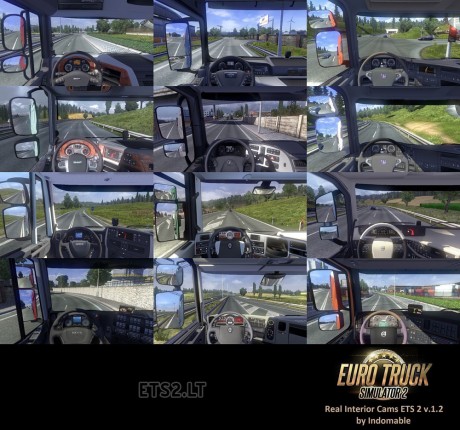 New in version 1.2:
– Settings for a better view on all cameras.
– Magnified view in some cameras (more than allowing the game by default).
– Compatible with version 1.14.2 and seat adjustments.
– Cameras of all trucks are modified from the start, do not is necessary modify with the "seat adjustment" every time we drive a new truck (contrary to what happens in the game, which does not memorize the position of seat once we drive another truck of the same model).
Questions or configurations:
– With the new "seat adjustment" coming in v.1.11.1 you can change the position of the seat, but has a cap or limit and does not allow adjust with detail the seat position, so I have continued to update this mod with more precision, in a personal way.
– If you have changed the configuration of the seat in the truck you drive, to run well the mod you have to reset the position of the seat to its original settings, from inside the cabin click three times the "F4" key (seat adjustment) and click the "R" key to return to the default position of the seat. This is only necessary to do the first time and if you have modified the seating position, if you have not already, it is not necessary.
– If a camera does not like or you prefer to have the camera that takes the game by default, can be removed, for that we must open the mod with Winrar, go to the path "def/camera/units" and delete the file of the camera of the truck you do not want.
Tested in version: 1.14.2
Author: Indomable
DOWNLOAD 2 MB