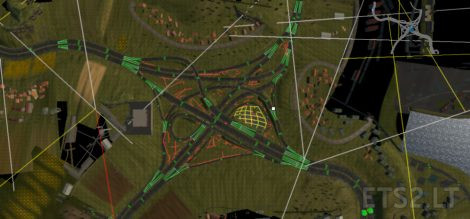 In those countries that work by Promods team isn't in progress, I started to rebuild standard SCS' interchanges and modify highways to real number of lanes (example, bridge over Danube now has 4×4 lanes). Up to now I finished Budapest ring road and all highway to Debrecen.
Czech Republic, Finland, Italy and full rebuilding of Budapest are next in my plans.
Link will lead you to page where you can choose files which you want to download, ask any question, report bug/crash and follow my work. There are all my mods.
Credits:
Brainiac