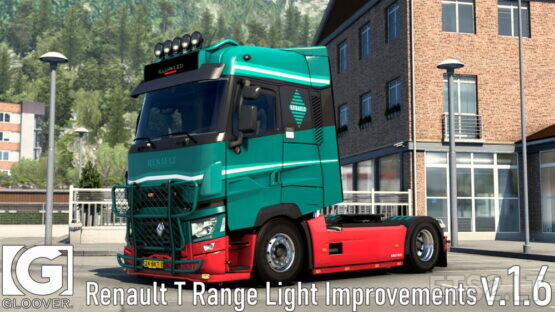 Welcome to the Renault T Range Light Improvements v.1.6
What is Light Improvements?
It adds different parts from slots to lightboxes, sunvisors, custom sideskirts, roofbars, sidebars, bottombars, and many more.
All you need is your lights accessory mods to individually design your Range T.
This light accessory mods are supported:
Abasstreppas Hella Lamp Pack: viewtopic.php?f=175&t=173286
Legendary "50k-addons": viewtopic.php?t=246467
Powerkasi Light & Accessory: viewtopic.php?t=184720
Boreman LED Marker Lights: viewtopic.php?t=251668
The Renault T Range Light Improvements need a higher priority then the shown light accessory mods listed above in the mod manager.
Changelog:
Mod updated & adapted to 2021 Range T Evolution.
Its just a adaption no new content added.
Credits:
Credits: Gloover, Sogard3, umri20
DOWNLOAD 79 MB