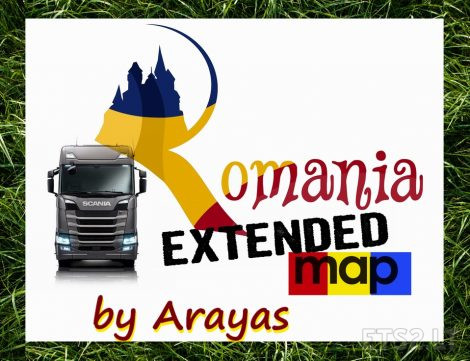 ALL DLC NEEDED
Log 1.6
NOW YKS compatible!!
-standard version and Promods 2.27 version
-added Plovdiv and Stara Zagora in Bulgaria
-removed low-res mountains
-new signs, romanian-like look, for romanian territory (all cities, all roads)
-fixed minor problems and wrong placements
-complete road from Sofia to Burgas
-new road link Miercurea Ciuc-Bacau-Vaslui
-compatible with YKS, SR, RM, RK, PM and other maps, road/ferry connection provided.
-other landmarks added in the whole map.
No new profile needed, finish your delivery.
Respect the loading order from video
First load can be long, after that it load in just few seconds (see this in the video)
No compatibility with Eastern Express or Project Balkan.
Credits:
-Todor Alin for materials and support
-Jazzycat for some romanian car models
-FLD for map materials
-Rusmap for adboard files.
-Elyxir for his materials from older Romania map
-Satan 19990 for some of materials
-Bluetruck for his Blue materials
-Stefan 1994
-Bogdan
DOWNLOAD from official site roextended.ro
Credits:
Arayas