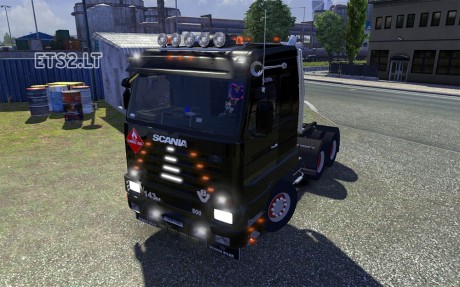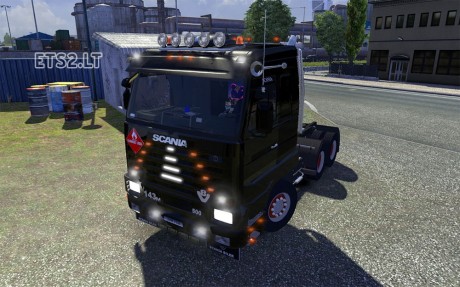 As i dont really like, for some different reasons, the delivereds
sound within the mods, i'll modified them in order to fit my taste and
some real sounds i've listened to in Truck Meetings for e.g. I will
not call this "super", "perfect" or "ultimate" sound either ;)…The
original sound files (ogg's) are not my work, i just remixed them and
rewrote, partially for the R, the def files. I'm not intented to earn
anything with this, all credits goes to the authors of those
magnificent mods.
Scania 143m Verbeek sound update:
– changed diesel sound
– remixed diesel sound
– different load bass and pipe sound
– rewroten def file
– INT ONLY! Interior is also exterior sound
– 1 full mod with new sound integrated
– 1 standalone sound pack
– added also 2 chip tuned engines, R400 with 460hp and R500 with 580hp
(dont replaces existing sounds)
– Sound fixed to 143m Model, dont replace any other sound
Copy full or sound update only to your mod folder and activate
Scania R V8 update from icemans Sound pack v12:
– now standalone
– sound model got new name (scaniaV8), it dont replace any other sound
using /scania/ as model name
– rebalanced diesel sounds
– different pipe sound
– remixed bass load sound
– minor tweaks
Have a look to the short videos (videos may process a while)
Credits:
error404, iceman29, Ekualizer Timmer, Freddy Jimmink for the original mods
DOWNLOAD 106 MB Full 143m
DOWNLOAD 5 MB Standalone 143m
DOWNLOAD 6.5 MB Standalone R
143m video:
http://youtu.be/kQMAGxfEhDo
R series video:
http://youtu.be/9yuhoujN0yA