Scania Streamline V8 Revolution Sound Mod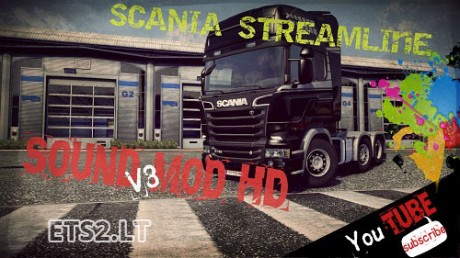 Some of you have been waiting more mods from me, and now i'm back and I Bring you some new totaly rebuild sound mods with better quality and more acurate. Now this is totaly rebuilded mod the Scania sound mod have redisigned interior sounds, realistic and autentic sounds Stright pipe but now much smoth and is aggressive when you give on full pedal. So with this all i can say that is a new start for me and i'm hoping that you like this one, and my new future sound mods. Always evolving.
Now Presenting my V8 Scania Streamline sound mod For SCS Scania Streamline. Finily post is here and there you go guys grab it hope
you like this mod and enjoy it. Leave your feedback.
Author: ComandoreOne
DOWNLOAD 17 MB
Popular mods