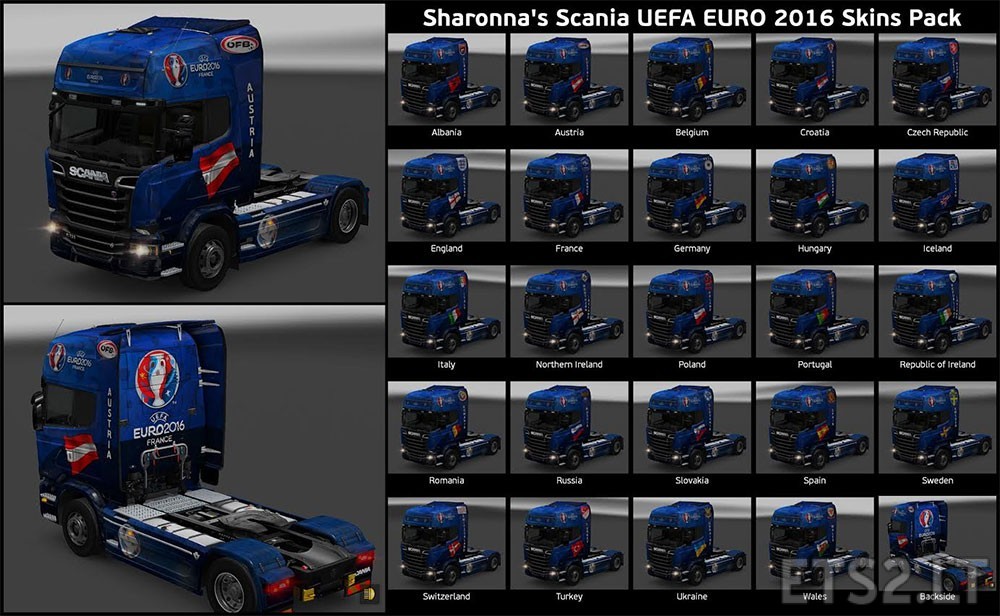 Sharonna's Scania UEFA EURO 2016 Skins Pack.
Includes Scania Streamline Topline Skins for all 24 countries.
Each Skin has it's own country flag, country text and football club logo.
You can share this on other sites but KEEP ORIGINAL DOWNLOAD LINK AND CREDITS!
DO NOT REUPLOAD TO OTHER FILE SHARING SITES!
Credits:
Sharonna
DOWNLOAD 128.6 MB