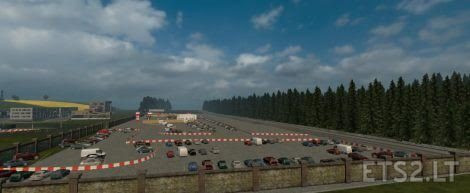 Do u want to drive like a mad man?
If yes then come straight down to the new Southampton race tack it fun for the whole family.
——————————————-
hello and welcome,this is my new map what is been built just out side of Southampton its a basically a fun little track with a repair place,fuel stop and a rest area it also come with a company what u can pick jobs up for and bring stuff into the race track.
PS:
comment any ideas, roast me if u dare!!!and any ideas you've got for me to improve it in the future. Also please do not re-upload this mod!! ?
_______________________________________
Credits:
BradzGaming
DOWNLOAD 230 MB