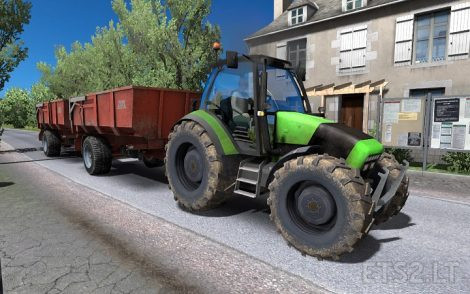 DLC France required.
[2017-05-24]
Tractor with reworked SCS trailers (by AlexeyP)
Harvester with beacon lights (by Todor Alin)
Removed "slow" type vehicles from game – this tractors can go where was going "slow" traffic.
Removed log and hays trailers. (till we fix problem with this trailers)
Removed /def/country/ folder – not needed in this version, so it can work on all maps
Tractor and harvester work from 05:00 till 21:00
No problem with lost (invisible) trailers.
Comatible with 1.27.2.X game version.
Credits:
Piva, Todor Alin, AlexeyP, SCS
DOWNLOAD 5 MB [Sharemods]
DOWNLOAD 5 MB [Uploadfiles]
https://youtu.be/CDKNl-p4lzs