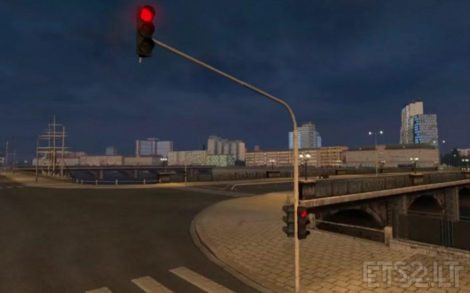 The mod makes the traffic lights as realistic as possible.
Flashing green light three times, and this traffic light.
—————
BUGS
The lights on the points of payment are not working.
In the night from 23.30 till 3.00 yellow flash will not. The traffic light just will not work.
—————
On some maps the green on the traffic light may flash for a long time (more than 3 times).
To correct the bug should be in the file "tr_light_flares" to replace the values of 11.5 (two of them) better.
For example: 12.5, 13.5, 14.5, 15.5 in …
—————
v2.0
Fixed non-working traffic lights on crossings.
Credits:
Alexander Grigoryev
DOWNLOAD 33 KB