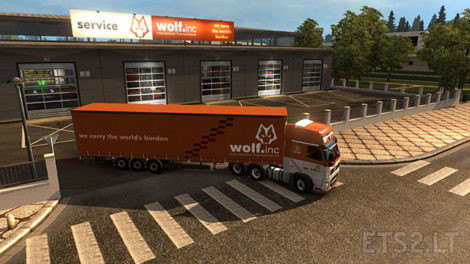 English
This skin is for Big Garage mode and adds wolf.inc sign with orange background. Designed for use with Wolf.inc truck skins.
You can download the garage mode in the following address. This skin should be above the garage mode.
Company Borad in different colors are included in the package. You can use any color.
Please keep the author's link.
Türkçe
Bu skin, Büyük Garaj modu içindir ve kahverengi zeminli wolf.inc tabelası ekler. Wolf.inc kamyon skinleri ile birlikte kullanılmak üzere tasarlanmıştır.
Garaj modunu aşağıdaki adresten indirebilirsiniz. Bu skin garaj modunun üstünde olmalıdır.
Paket içinde farklı renklerde tabelalar vardır. Dilediğiniz rengi kullanabilirsiniz.
Lütfen yazarın bağlantısını koruyun.
Tekteker haydar
Credits:
Tekteker Haydar
DOWNLOAD 280 KB