Interiors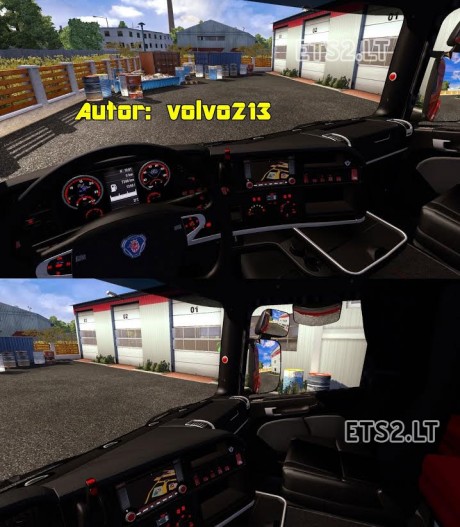 Works with 1.8.2.5 game version. Applies on R 2009 Scania
Credits:
Volvo213
DOWNLOAD 187 KB
.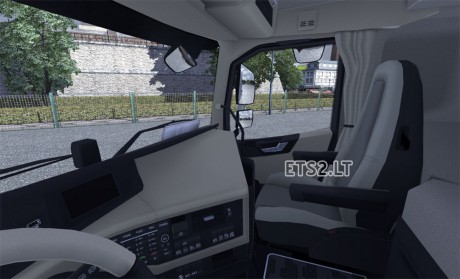 Changelog
v1.1:
New, more detailed textures for
- bed
- dashboard plastic
- leather on the wheel
- curtains
- carpet – it's made by hand, I had to do those shapes on the carpet by hand. I think they are cool and I wanted to keep them.
- aluminium bars
v1.2:
- color corrections
*Less saturation on some textures this leading to a closer look to the real one. You can check in the screenshots the difference.
Screenshots: http://imgur.com/a/Un88T#0
PS: I recommaned you see the screenshots in full size. You can do that by clicking on the gear in the right corner of the picture.
by nIGhT-SoN
DOWNLOAD 1.4 MB
.
New Interior for Scania R2009 Truck
Tested 1.8.2.5 version
Author: Hummer2905
DOWNLOAD 3 MB
.
Updated for new versions of game.
Tested on 1.8.2.5.
Credits:
daf1
DOWNLOAD 25.4 MB
.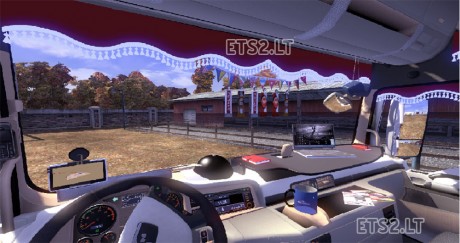 Interior for MAN TGX with fixed bugs on hood
Credits:
Astin 00
DOWNLOAD 25 MB
.
Interior for Volvo FH 2009 Truck
Author: Giga-Mods
DOWNLOAD 782 KB
.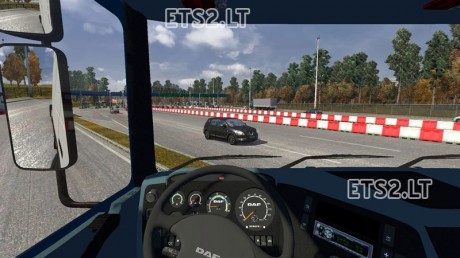 Tested on 1.8.x
Author: A​bshabdul
Edit: Kudlaty
DOWNLOAD 8.5 MB
.