Here is Scania Blue Stream Limited Edition skin and interior updated for Scania Streamline Topline (RJL).
Mod tested on 1.17
Allow copy on another forum and websites but keep original download link and author! Do not reupload!
Authors: Borsuk, (parts GT-Mike)
DOWNLOAD 10 MB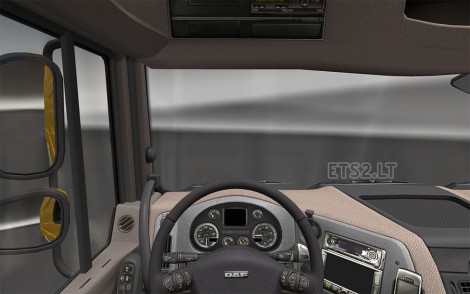 The dials are preserved with tribal stckers are added above.
Info: Dial uk unmodified
Compatible version: 1.17 & 1.18
Credits:
American-Express
DOWNLOAD 0.45 MB
Standard interior trim colors brushed grey, silver, and black for the new Mercedes Actros 2014.
Credits:
SCS
DOWNLOAD 7.8 MB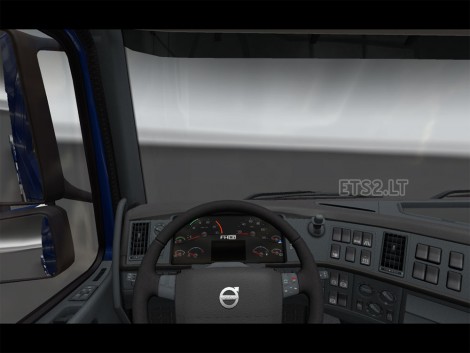 Replaces the original dashboard by real dashboard present in this 2009 Volvo FH16
Work on 1.17 & 1.18
Credits:
American-Express
DOWNLOAD 343 KB
As requested, I made a new interior for the Volvo FH 16 2009 Classic.
Please note that the Volvo 2009 interior share some texture with the MAN THX and the Scania R interiors. You have to put this mod below the others interiors mod or deactivate the interior mods for MAN And Scania R!
Credits:
xubu
DOWNLOAD 1.2 MB
A carbon-look and a blue interior with blue dash lights for my favorite truck: The DAF Euro 6.
Tested with beta 1.18.0.10 (works with 1.16.x, 1.17.x, 1.18.x)
Enjoy! ;) by xubu
Respect download link! Thanks!
Credits:
xubu
DOWNLOAD 6.4 MB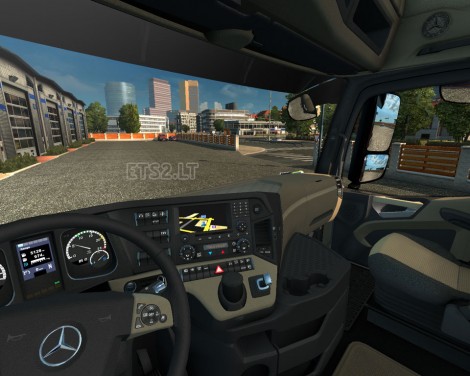 Interior for Mercedes Actros MP4 2014 Truck
Author: ALEX RUS73
DOWNLOAD 910 KB