Version 1.5:
– Add the missing sensor
Authors: GlenniBoy, davidzoli
DOWNLOAD 28 MB
Interior lights RED, GREEN, BLUE, WHITE for all default trucks
Including Volvo and DAF Ohaha, DAF 50keda, Scania RJL, Argosy
Replace default truck beacon
Working on beacon activation
For all versions
Authors: Васяра, piva
DOWNLOAD 31 KB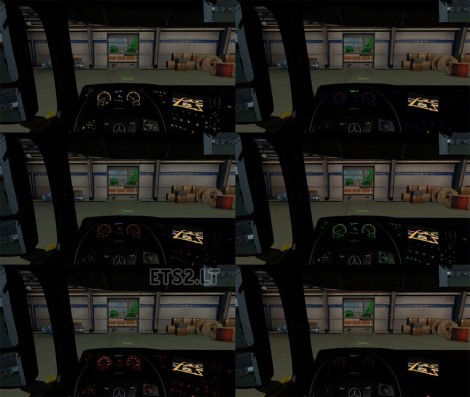 New color for dashboard and display for Mercedes Actros 2014.
Credits:
Autor:romariokz
DOWNLOAD 13 MB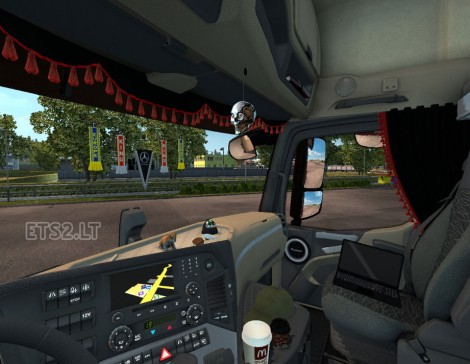 Chrome body kit and interior in the style of "Brutale" for Mercedes Actros MP4
Compatible with DLS Cabin Accessories
Authors: aslan media, ALEX RUS73
DOWNLOAD 36 MB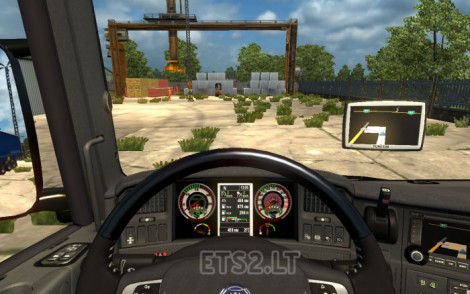 Scania – Sport
Dashboard Scania, version Sport.
Functions checked for Scania R, T, Streamline, Stax
Bonus: in archive multi-function display from the Kuba Style.
Tested on version 1.21x
Credits:
Kuba Style, Rond, NMK61
DOWNLOAD 0.4 MB
Add Volvo 750 hp engine/transmission
Add Cabin light
Change skin and modified
Credits:
Express
DOWNLOAD 0.4 MB
Interior for Mercedes Actros MP4 Truck
Version 1.20.x
Author: dymerwest
DOWNLOAD 1 MB