Others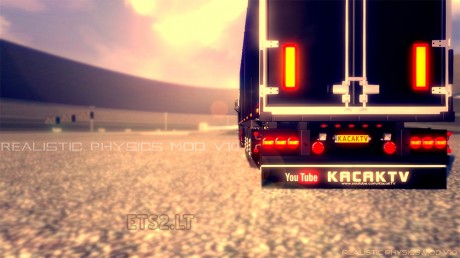 Euro Truck Simulator 2 | Realistic Physics Mod v10.0 | Official Version! | Updated for 1.12.1+
Changelog v10.0!
• Updated for 1.12.1+
• Physics settings have been entered more realistic for all trucks.
• Cabin's inside shake has been set more realistic.
• Driving is more realistic now in rainy and sunny weather.
• This mod just changes the suspension settings.
• You can enable/disable speed limit in game settings manually.
Tested Versions: 1.12.1+
Author: KacaK
* If you find a mistake, please inform me.
www.youtube.com/KacaKTV
.