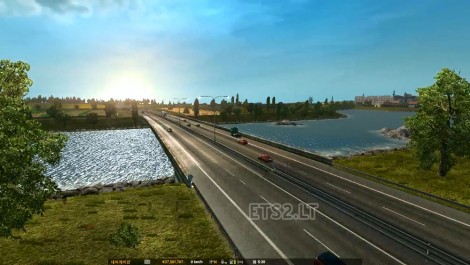 ETS2 Always sunny weather mod without night v1.1 : 2015-09-01
Version 1.1:
– Compatibility Test : ETS2 v1.20
– v1.1 is brighter than v1.0
– QnA : http://forum.scssoft.com/viewtopic.php?f=34&t=189492
– File Name : zzzzzzzzzz_Always_sunny_weather_mod_without_night_v1.1.scs
How to use:
step 1. Copy zzzzzzzzzz_Always_sunny_weather_mod_without_night_v1.1.scs
step 2. In 'My Documents/Euro Truck Simulator 2/mod' folder
Paste zzzzzzzzzz_Always_sunny_weather_mod_without_night_v1.1.scs
step 3. In Game, Activate zzzzzzzzzz_Always_sunny_weather_mod_without_night_v1.1.scs
Author: Hemil
DOWNLOAD 3 KB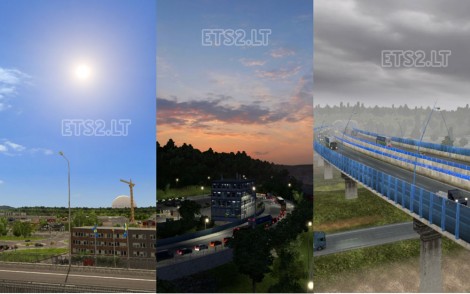 This is preview of weather mod because 1.20 not released yet.
As project IWR is closed, this mod based on IWR6 having fixed skyboxes,
reworked colors, HDR, rain effects with four thunder sound, and rain particle.
12 types of sun raise and sun set
Authors: SGate, piva
DOWNLOAD 405 MB
Micro-mod UI, continuing a series of No-mods. Removes darkening window (gradient) interface to the service station, in the galleries of tractors and trailers.
All game version.
Author: Косяк_Марихуанович
DOWNLOAD 47 KB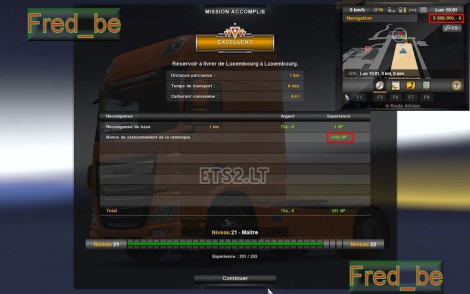 Tested Version 1.20.x
Compatible with DLC
Compatible with all maps
!!! REMEMBER TO MAKE A NEW PROFILE !!!
* Respect the download link *
Author: Fred_be
DOWNLOAD 155 KB
100% Map, full 106 garages, big money, no cheats/mods
Credits:
Trackman
Updated German license plates (added much more regional codes/varieties).
Still tested with ETS2 v1.19 and ProMods 1.96.
Credits:
hyst329 (the fix), marclev (German plates)
DOWNLOAD 196 KB