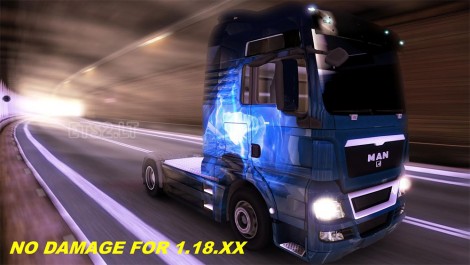 Here is No Damage for truck and trailers mod for latest 1.18.xx
Credits:
BLiNKT
DOWNLOAD 11 KB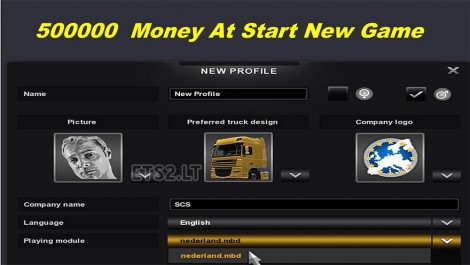 This is initial save which give you 500000 Money whenyou start new game
Tested on latest 1.18.xx
Credits:
BLiNKT
DOWNLOAD 2 KB

Changes:
– Added Mercedes New Actros
– Real company skins for all
– Removed modified truck models
Author: Pendragon

It is a mod for Euro Truck Simulator 2 truck speed limit to 85 km/h
Tested on version 1.18
Author: Finlandia
DOWNLOAD 3 KB

Major changes from the mod:
– Brazil is added to part of the European map;
– The economy has changed, leaving only passenger charges on the Brazilian side of the map;
– 4 buses were added to the mod – VW Idealle, Elegance 360 G7 1200, G7 DD 1800;
– Tolls with the band of the free right to pass the bus with toll collection;
– The passenger load was changed to not cause harm to engage the load;
– Engines and actual transmissions were added;
– Wheels converted to the current version of ETS2;
– Nine cities were added;
List of Brazilian Cities in mod:
Sao Paulo
Peruibe, Santos, São Paulo, São José dos Campos, Taubaté, Aparecida, Tatuí, Sorocaba, Botucatu, Avare, Ourinhos, Campinas, Jundiai, American, Limeira, Piracicaba, registration, Bauru and Guaratingueta.
Rio de Janeiro
Magé, Itaboraí, Niterói, Rio de Janeiro, Resende and Volta Redonda.
Credits:
Team EAA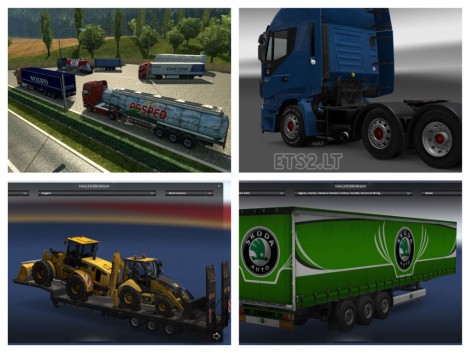 Updates:
1. Removed Mercedes-Benz real logo mod as it is already licensed
2. Removed various fixes as they are already implemented by the game, or made obsolete by the new version
3. Removed trailers mod, as the older trailers do not have the new company skins and the others are no longer updated
4. AI hauled trailers no longer transport every single cargo like in previous versions of the mod, for added realism (this is due to the sheer number of gooseneck cisterns and overweight cargoes, which made the average trailers appear rarely)
5. Added all look variants to the AI hauled trailers, for added variety (so you won't see the same few companies again and again)
6. Realistic reverse gear ratios – 2 reverse gears for ZF (DAF, Iveco, MAN), 4 for the Mercedes and Renault/Volvo gearboxes for the older trucks as they are missing the additional reverse gears introduced for the new trucks in recent updates of the game
7. Real logos for a few more AI cars
8. New real logo textures of the diggers and excavator based on the new design introduced in update 1.17 (these new textures are made solely by me)
9. New real tires textures that are much more realistic
10. Updated various files in the mod that were affected by the updates 1.17 and 1.18
Credits:
ND4SPD Racer, lonestranger, Dragon.911, Yusuf Bolukbas, LT-Schalll
Here are two new companies:
Drekkartrans = Drakkar
Nordic_crown = Danish Crown
In addition, the mod u_Reale companies Scandinavien.scs
contain the ContainsReset the three companies that you already have.
The u_ stand in front so that the load mods before TSM map.
How to add the mods together is described in the ZIP file.
The following mods are then named in parts. so you get them one by one until everything is finished.
Credits:
Dombro
DOWNLOAD 2.2 MB