This mod simulates early and late autumn.
Features
Less leaves on trees and autumnal colours in early autumn
Fallen leaves on sidewalks and sides of roads in early autumn
Leafless vegetation in late autumn
Autumnal daylight hours
Appropriate temperature readings
No thunder and lighting
No harvesters
Works with Promods, TSM, Rus Map, Poland Rebuilding, and others.
*To run both early and late autumn mods on Hungary Map you will need the fix included in the download pack.
Compatibility: 1.22
Changes in v4.4
Updated for patch 1.22
Recommended settings
HDR: Enabled
Vegetation Detail: High
Grass Density: High or Medium
Important!!
Early & Late Autumn is a weather and graphics mod so other weather and environmental graphics mods should be disabled.
Early & Late Autumn should be given a HIGH priority in Mod Manager.
Please note that these are two separate mods and should not be used together.
Author: Grimes
DOWNLOAD 213 MB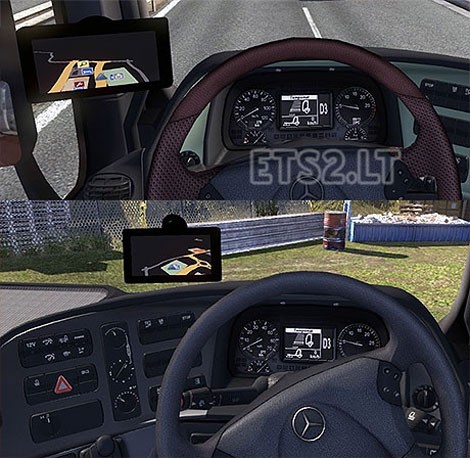 Mod for Mercedes Benz – Majestic for GPS new.
Author: andrei17
DOWNLOAD 2 MB

4.000.000 money for start the new carrer (for star new game).
Author: andrei17
DOWNLOAD 973 B
new skins and textures in stores
new improved sound City hd
new improved graphics quality overall
version v 1.21 / 1.22
Credits:
STUDIOMEDIA (Diseño de Moises Gallardo)
DOWNLOAD 660 MB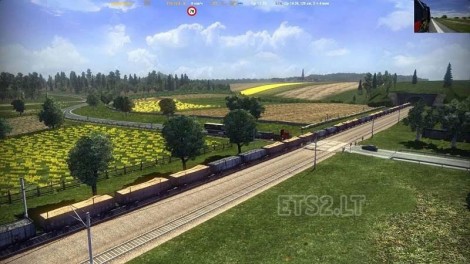 Update for 1.22
Mod increases carriages on all trains at level crossings! Also, increased refueling time AI traffic and changed the operating mode of urban traffic lights! Hours Traffic in standby mode is changed! Standby mode is now switched on from 22:00 until 6:00.
Just for the default map!
Test version of the game: 1.22
Author: Schumi
DOWNLOAD 7 MB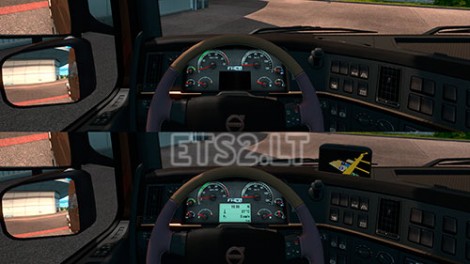 Animated GPS for Volvo FH16 2009 Truck
Authors: SCS, Shanson (Anton Aronson)
DOWNLOAD 2 MB
Fixed Weather 2.2 Christmas Edition
Change:
– Corrected sun lighting.
– Weather mid summer.
– Corrected fog effect.
– Darker night.
Credits:
koxsuser
DOWNLOAD 466.7 MB