Painting on the Volvo 2009 (including Volvo ohaha).
The ability to change color.
Skin is available in the shop and paintshop.
Version 1.21.x
Author: Faye edition bik_san
DOWNLOAD 21 MB
Skin for Scania RJL Truck.
Tested on 1.21.1
Credits:
Dragan007
DOWNLOAD 5.4 MB
Ristimaa Tiger skin for RJL Scania this is my version and 1st airbrush ive done had a bit of help from griffsta DO NOT RE UPLOAD skin took me ages to get to where it is enjoy it
Credits:
jako2015
DOWNLOAD 21.4 MB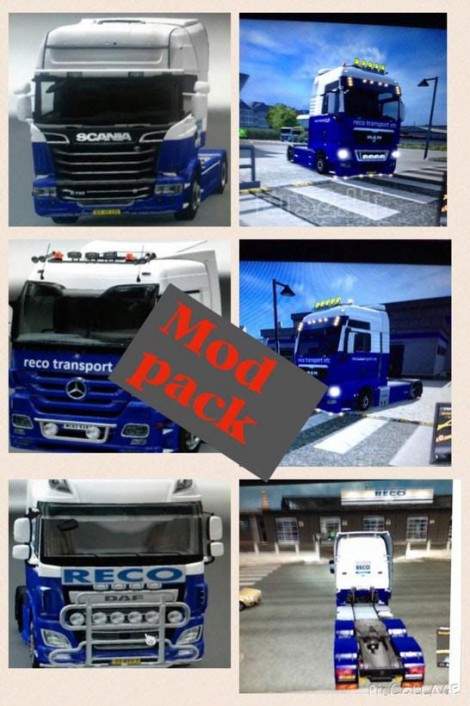 This is a skin pack of reco transport. All of Reco transport has been further tested on the latest version of Euro Truck Simulator 2.
Credits:
kevin verhoeven
DOWNLOAD 0.5 MB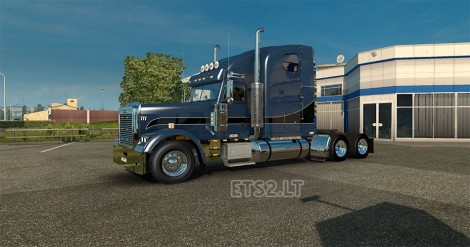 Here is a Mavi Transport Skin Only for the Freightliner Classic…..enjoy.
If your looking for more skins or would like to request your own personal skin then please feel free to pop along to our website and put in your request.
http://www.paulyets2skins.co.uk
All skins Free of Charge.
Author: Pauly
DOWNLOAD 21 MB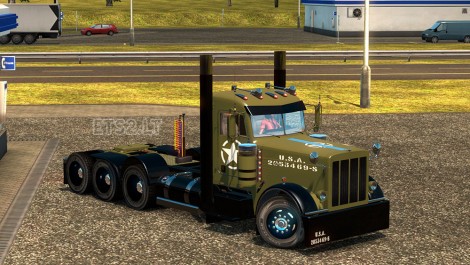 Here is a american ww2 style truck skin for the peterbilt 389 truck works with all cab styles and parts unlocks at level 0
Author: Richthofen20
DOWNLOAD 21 MB