– Wheels included
– Standalone Model
– Dirty wheels
– AO texture
– Manifest.sii included
– Work fine on v1.25 !
Credits:
Tolik_35Rus, Skinmasta
DOWNLOAD 44 MB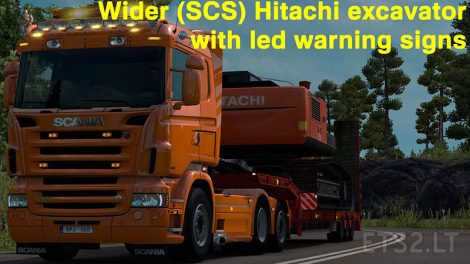 This is the SCS excavator with widened crawlers
I have also added warning signs with led lights, added Hitachi skin and also added it to traffic. All lod-models are also changed. This mod is also very low-poly.
Keep download links if posted on other modsites 😉
Extra credits goes to pete379jp who made a similar mod some 3 years ago 😀
Credits:
SCS, abasstreppas
I have made this mod to bring in more real jobs into the game. Soon I will upload more and more mods like this. Right now I am in creating mode so be patient.
Some of my "Job mods" will have normal payment but some will have far greater prices because there will be some quite exotic cargos that are rare and expensive at the same time.
Mod tested on 1.25 game version
DLC Goind east & Scandinavia required
Credits:
Ludwig Van Beethoven
DOWNLOAD 5 MB
Excellent quality
Perfect texturing
AO
Do not reupload
Credits:
amirscania19
DOWNLOAD 14 MB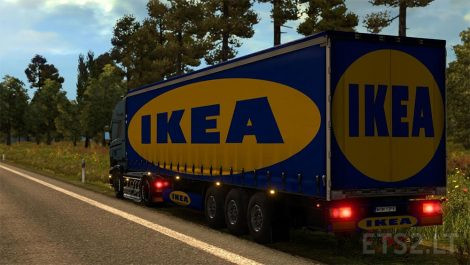 IKEA Trailer
Tested on 1.25 work super 🙂
ENJOY
Credits:
Gile004
DOWNLOAD 1.1 MB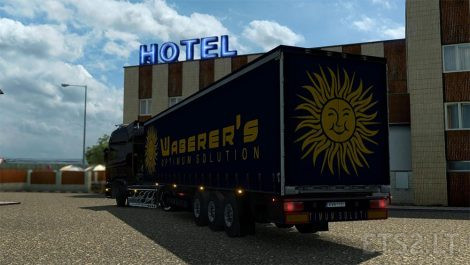 Waberer Optimal Solution Trailer
New skin by me, works fine on 1.25 version, share, do not reupload. Thanks!
ENJOY
Credits:
Gile004
DOWNLOAD 1.2 MB