This skins are espacilly for the Cooler Trailers of BDF Tandem Pack!
There are 4 german companies included:
– Aldi Nord (supermarket)
– Netto (supermarket , no space here for a pic but everyone knows "Netto" hehe)
– Radeberger (beer)
– Dr.Quendt (baked goods)
Unzip the .rar and copy one .scs into your mod folder.
Pls read the .txt in the folder if you want to use more then one skin at the same time.
Have fun! 🙂
Authors: Andreas, Flemming
DOWNLOAD 17 MB
"7 Uudised" ("News at 7", TV 3 Estonia) trailer skin update that now replaces Euro Goodies trailer (but in wiki.muleioleblogi.net/ets2).
This trailer is also included in Rehunubo's trailers pack that is coming soon. Tested on 1.25.x, but works older versions too.
If you would like to use older version that replaces Polaris Fish trailer, you can download it from here: wiki.muleioleblogi.net/ets2
Credits:
Ailar Kaljurand (rehunubo)
DOWNLOAD 58 KB

– Tested version 1.25.x
– Standalone
– AI Traffic
– Compatible with all pack trailer and DLC
– 33 skins
– Advance coupling
* Respect the download link *
Credits: TZ_Express, Fred_be
DOWNLOAD 38.5 MB
*** PLEASE DO NOT REUPLOAD TO ANY OTHER MOD SHARING SITES!! USE ORIGINAL LINK TO THIS SITE IF YOU ARE SHARING TO SOMEONE ***
This only contains the Bring Trailer Skin Pack. If you want the Truck Skin Pack as well, please click here: (coming soon)
This mod is compatible with 1.25.x
(If you come over any type of bug, please comment bellow what it is)
If you like my mods, please consider donating: https://steamcommunity.com/tradeoffer/new/?partner=172195850&token=gOSmqitx
Credits:
lolNORSE
DOWNLOAD 2.92 MB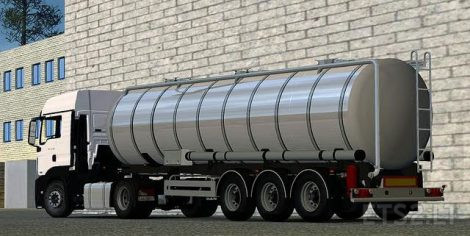 Tested on 1.24, all flares, replace cool liner. DO NOT REUPLOAD!
Credits:
MateuszATe, Iśmik
DOWNLOAD 15.4 MB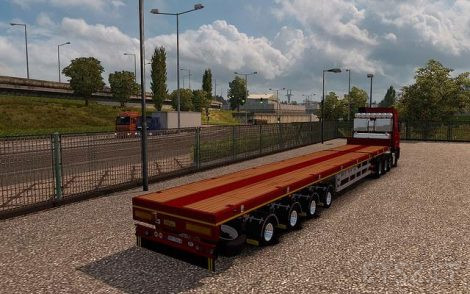 Tested on 1.24, all flares, added new trailer. DO NOT REUPLOAD!
Credits:
Iśmik, Roadhunter
DOWNLOAD 17.8 MB