The trailer is standalone and included in traffic.
Work on: 1.16/1.17
Credits:
BarbootX
DOWNLOAD 0.9 MB
Trailer is standalone and present in traffic.
Work on: 1.16/1.17
Credits:
EviL
DOWNLOAD 0.9 MB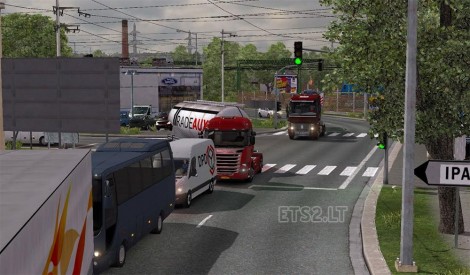 – Exterior and interior sound for gravel and grass (noticable mostly if you drive slowly).
– Interior and exterior sound of a mix of lovely SCREAMING truck gear axles and semitrailer tires.
– It does NOT replace any default or mod engine sound. It just adds background sound, so it should work with any truck, either vanilla or mod.
Credits:
Irreo/Katixa
DOWNLOAD 2 MB
Tested Version 1.17.x
Trailers are standalone
Compatible with all trailers packs
Credits: Micha-BF3 Fred_be
Respect the download link
DOWNLOAD 8 MB
Replaces default flatbed semi-trailer for transportation of bricks, fireworks and so on
Test version: 1.17.x
Credits:
Schumi
DOWNLOAD 1.7 MB