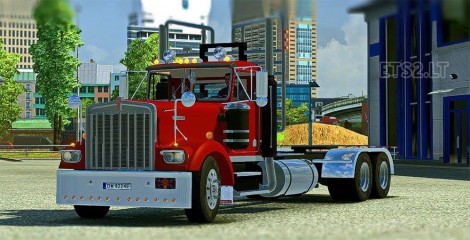 Kenworth_W900aRC_dmitry68-Stas556
Fully independent model. His salon, animation. There are additional modifications.
18 Wheels of Steel: Haulin authors:
Chris aka Bayonet,
evh5150vanhalen,
rockhobbit99.
Corby (headache rack)
Colonel
SilveradoHD
Testing on version 1.18 (hot fix)
Credits:
dmitry68, Stas556, Chris aka Bayonet, evh5150vanhalen, rockhobbit99. Corby Colonel
DOWNLOAD 35.9 MB
– HD Interior
– Lowered suspension for Low Deck
– Separate mudguard
Author: –Nepi–
DOWNLOAD 70 MB
Tested and Approved
Version: 1.7.1 – 1.18s
Replaces Truck: Volvo FH
Author: Manu
DOWNLOAD 7 MB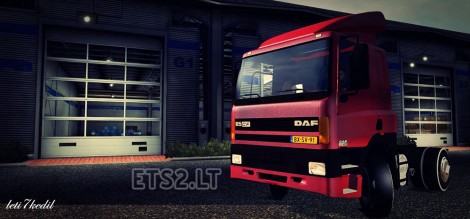 Another in sharing when the original link's use.
Tested Version: 1.18.x.
Changed color.
Author: Trucker94
DOWNLOAD 38 MB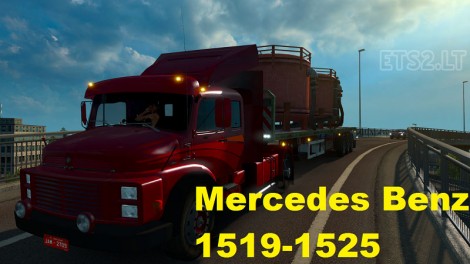 Tested in version 1.18.1.3
Truck have sound and fully customized
Credits:
JbArtMods-John the Baptist
DOWNLOAD 125 MB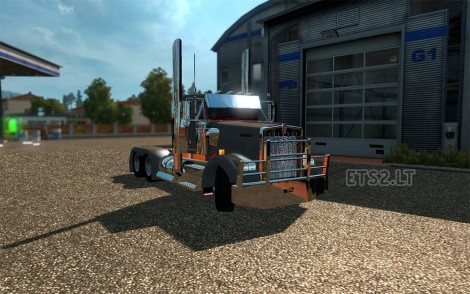 Kenworth W900L V1.5 by Aiightis
You use this mod at your own risk.
THIS IS A FINAL RELEASE, NO FURTHER UPDATES ARE PLANNED SO PLEASE DONT CONTACT ME ABOUT ISSUES WITH
THE MOD AS I PROBABLY ALREADY KNOW ABOUT IT AND IT WILL NOT BE FIXED!!
If you purchase a truck with the 8×6 (heavy haul) chassis, DO NOT attempt to modify the chassis on that vehicle again.
Doing so will cause a crash (screen freeze).
If you want to change back to a different chassis you will simply need to purchase another truck
The 8×6 chassis otherwise works correctly.
This crash doesn't enter an error into the log as the game freezes instead of crashing to desktop, I have been unable
to troubleshoot the problem because of this. Please do not contact me about this problem, I'm aware of it and will not
be working on it anymore.
>>>>> Simply drop the provided .scs file into the mod folder, Edit your profile at the profile select screen and activate the mod.
>>>> The Kenworth is stand-alone and does not replace any other vehicle, You can purchase it at any large Iveco dealer or online.
If you are using the "steering adjustment" file provided with the previous version I would suggest removing it. The shorter length
chassis options are a little less stable than the longer ones and the fast steering can make them easy to flip. (daycab & standard
length sleeper) If you find them unstable try adjusting your controller settings in the game menu.
If you drive safely it shouldn't be a problem.
I have tested the mod with V1.18x of ETS2
Also tested with TSM map V6
Credits:
autor: Aiightis
DOWNLOAD 34.36 MB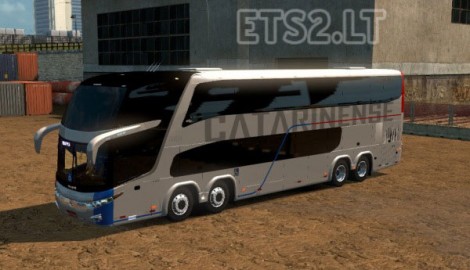 – Brazil is added to part of the European map
– The economy has changed, leaving only passenger charges on the Brazilian side of the map
– 4 buses were added to the mod – VW Idealle, Elegance 360 G7 1200, G7 DD 1800(errors free)
– Tolls with the band of the free right to pass the bus with toll collection
– The passenger load was changed to not cause harm to engage the load
– Engines and actual transmissions
– 13 cities were added:
São Paulo:
– Peruíbe, Santos, São Paulo, São José dos Campos, Taubaté, Aparecida, Tatuí, Sorocaba, Botucatu, Avaré, Ourinhos, Campinas, Jundiaí, Americana, Limeira, Piracicaba, Registro, Bauru e Guaratinguetá.
Rio de Janeiro:
– Magé, Itaborái, Niterói, Rio de Janeiro, Resende e Volta Redonda.
Paraná:
– Curitiba, São José dos Pinhais, Paranaguá, Palmeira, Ponta Grossa, Irati, Prudentópolis, Guarapuava, Laranjeiras do sul, Castro, Piraí do Sul, Tibagi e Santo Antonio da Platina.
Author: Team EAA
DOWNLOAD 434 MB