Mod adds HD dirt, cracks and ice effects to the windshields/Мод добавляет высококачественные эффекты грязи, трещин и оледенения для лобовых стёкол;
Effects are seen from both interior and exterior view/Эффекты видны изнутри и снаружи грузовика;
All vanilla trucks are supported/Поддерживаются все штатные грузовики;
Suitable for EU/UK trucks/Совместим с европейскими и английскими грузовиками;
Clean log/Чистый лог.
Changelog for ver.1.01/Изменения в версии 1.01
Added support for updated DAF XF/Добавлена поддержка обновлённого DAF XF
Updated windshield cracks textures/Обновлены текстуры трещин на стёклах
Look for a new windshields in "curtains" tuning/Ищите новые стёкла в тюнинге занавесок!!!
Tested on ver. 1.25.0 of ETS2. Please keep original download link!/Проетстирован с версией игры ETS2 1.25.0. Пожалуйста сохраняйте оригинальную ссылку на файл!
Should work on older version too/На старых версиях также должен работать
Donate/Пожертвования
All my mods are free to download and will be distributed this way in the future too. Hovewer, If you appreciate what i`m doing and want to support my work, you can transfer any amount of money, using PayPal on this email: [email protected]
All donations are voluntarily! Every donation counts! Thank you!/Все мои моды бесплатны к распространению и будут оставаться такими и дальше. Однако, если Вы цените мою работу и хотите поддержать ее, Вы можете перечислить любую сумму денег на данный адрес Paypal: [email protected]
Все пожертвования абсолютно добровольны. Спасибо!
Credits:
AlexeyP
DOWNLOAD 12.9 MB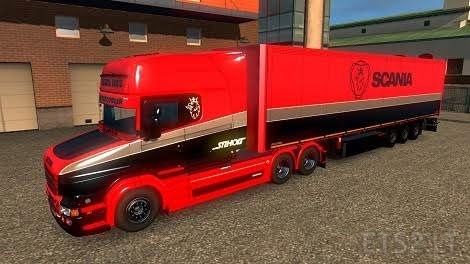 – Truck Skin
– Trailer Skin
– Tested 1.24.4.3
Credits:
rcak
DOWNLOAD 4.15 MB
Test Verze: 1.25
By HomerS
FB Page: https://www.facebook.com/homershowroom
Flickr: https:[email protected]/
Credits: SCS,FCHris,Jani-7,Molotov,DonaldBoy
Standalone Trailer
AO Texture
Lamp Mask
Wheel
ATC
Cargo: Empty
1×20 – 47 skins
1×40 – 47 skins
2×20 – 47 skins
tank – 10 skins
Credits:
HomerS, SCS, FCHris, Jani-7, Molotov, DonaldBoy
DOWNLOAD 182 MB
Credits:
Truck mod – RJL
Back bumper – Chefprutser
Addons: Powerkasi, GT Mike
Skin: Alexandar Lone Wolf
Respect authors work please do not reupload keep original download link
Enjoy!
Credits:
Alexandar Lone Wolf
DOWNLOAD 504 KB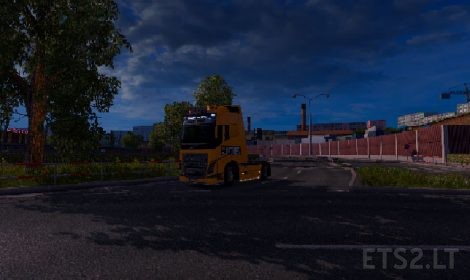 Check out the youtube video for more informations
enjoy
Credits:
jack2015
DOWNLOAD 5.4 MB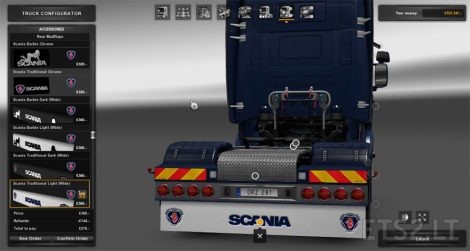 This pack contains Scania branded mudflaps for the stock trucks utilizing the recently added mudflap slots on the stock SCS trucks to offer a wider selection of mudflaps.
Pack includes additional flaps for the following slots: front mudflaps, rear mudflaps and rear wide mudflaps allowing you to have a matching set across your whole truck.
Although please note that the new rear wide mudflaps require the Mighty Griffin DLC. All other mudflaps should continue to work as normal without it.
Supported SCS Trucks:
Scania R
Scania Streamline
Tested Compatible Game Version(s):
v1.25.x
v1.24.x
Steam Workshop Version:
http://steamcommunity.com/sharedfiles/filedetails/?id=697036161
Most Recent Changes:
Version 1.2 – 25/06/16:
* Include Scania Vabis front, rear and wide rear mudflaps
* Include front mudflaps for Scania R and Scania Streamline
* Include wide rear mudflaps for Scania R and Scania Streamline (Requires Mighty Griffn DLC)
* Fix "accessory_addon_data" names to match file name for rear flaps
* Update mod filesystem layout
* Include all new menu icons
Credits:
BlackBloodRum
DOWNLOAD 2.6 MB