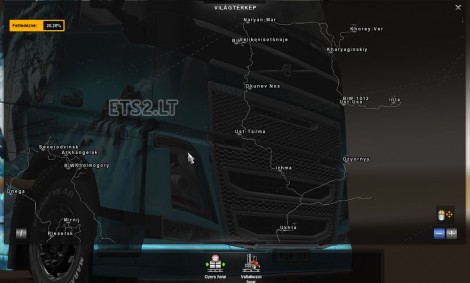 I changed the Cyrillic city names to Latin alphabetical ones for non-russian players. Hope you enjoy it!
Authors: hzoli96, RussianOpenSpaces Team (for original mod)
Profi Trailer Skin
Tested version 1.18
Author: AnDrEyHD
DOWNLOAD 139 MB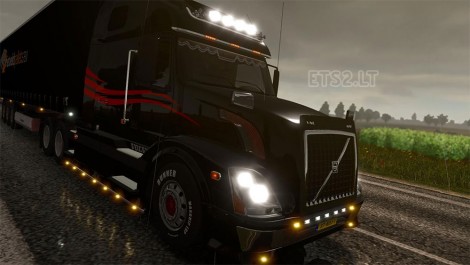 American truck Volvo VNL 670 & updated for v 1.18
Engine sounds for VNL 670 you can download separately from the page sound mods .
Credits:
SCS, Pavel Vasilyev, AU44, chashkin23.
DOWNLOAD 79 MB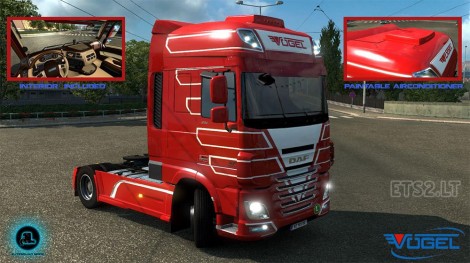 This modpack is made for Vögel Transporte. We tried to make the truck exactly the same as in real life, only the sunshield and the horns are missing. Maybe some improvements for in the next version.
-Realistic Interior included
-Paintable airconditioner included
-Vögel Transporte paintjob with painted gril, in combination with DAF XF by Ohaha
Download DAF XF by Ohaha: http://ets2.lt/en/daf-xf-euro-6-ohaha-v-1-29/
For skin requests: www.elitesquadmodz.jouwweb.nl
Credits:
Elitesquad Modz
DOWNLOAD 0.6 MB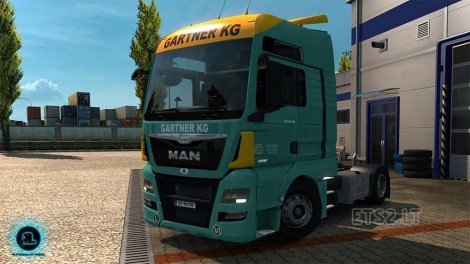 Gartner KG compatible with MAN TGX Euro 6 by MADster.
-Realistic color
-Realistic textures
-Including H, L, and VI stickers
Download MAN TGX Euro 6 truck: http://ets2.lt/en/man-tgx-euro-6-v1-1/
Credits:
Elitesquad Modz
DOWNLOAD 0.4 MB