An bugfixed version of Moscow Map for ETS2.
-Fixed bugged collisions on roads;
-Redone grass;
-Redone some objects;
-Fixed minor bugs.
-Fixed bug with crashing game.
Installation:
Turn ON all mod files, choose the def at up and set "by.mbh" module.
Works on latrst versions of the game.
Happy Trucking!
DO NOT REUPLOAD PLEASE TO OTHER FILE HOSTERS!
Credits:
Danesx & Dima
DOWNLOAD 1.7 GB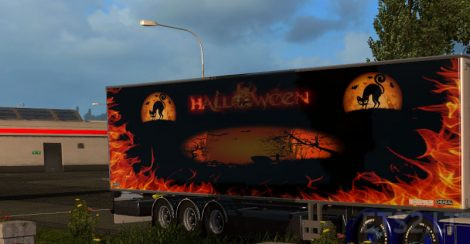 Seen as its nearly halloween i thought id do a random halloween trailer enjoy it folks
Credits:
jako2015
DOWNLOAD 27 MB
Youtube skin for Skoda
Tested on 1.25
Credits:
Kevin_02_
DOWNLOAD 1 MB
Allows only topline cabin
unlocks on 1st level
Price 1000 €
Thanks to Rjl for upload templates to ets2.lt
Credits:
RJL,Scs, Ahmet Özkul
DOWNLOAD 5 MB

This is my rework of the Mercedes Actros MP3 by SCS.
This mod adds a lot of plastic, painted and chrome parts which you can choose as you like.
It comes with badges for all chassis and engines.
It has all standard chassis plus three different low deck chassis.
The mod is tested in game version 1.25.
Please don't reupload and do respect the credits.
Credits:
Capital, SCS
DOWNLOAD 33 MB
Biedronka Urban Skin for DAF XF Euro 6 Truck
Credits:
Urban
DOWNLOAD 21 MB