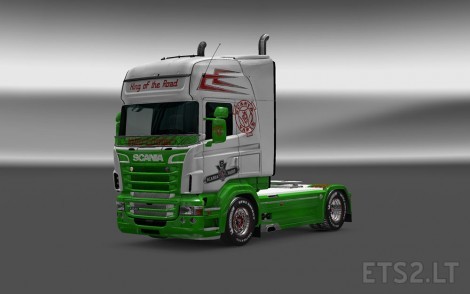 This Skin is for the Scania R & Streamline from RJL. The Skin is working with the cabin Topline.
DO NOT REUPLOAD THIS MOD ON OTHER SITES.
Author: ETS2-Skinnerwerkstatt
DOWNLOAD 21 MB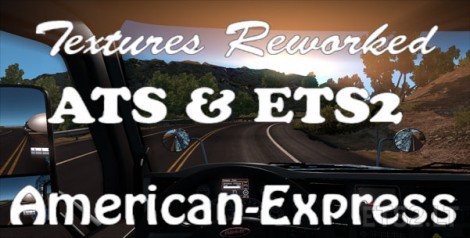 What changes does it compare to the original game?
-More Realistic routes
corrected -HDR
-Fixed Color
-Time reworked
You have the right to tell your forum, however, please respect the original link!
Credits:
American-Express
DOWNLOAD 27 MB

Changelog 1.9 -> 1.10
– Added Grill painted And Plastic
– Added bumper painted And Plastic
– Added spoilers painted And Plastic
– Added Lobar Kelsa
– And More …
Follow me on facebook
facebook.com/taina19995
DO NOT REUPLOAD!
The mod is tested in 1.22 without any other mods and it worked perfectly, game.log.txt is error free!
Credits: Taina95
original models: SCS Software
moders team poland, Team Fra-Modding, Taina95, Diablo,davidzoli, 50K, aslan 808, ?????????, Rjl
Skin: MinJot, EviL, speedy143, MDModding

Euro Goodies and Posped
Tested on 1.22.2.6s
It work all version
Credits:
Fragmania Game
DOWNLOAD 193 KB
3 Standalone Trailers
Tested 1.22 game version
Credits:
sibiryak72
DOWNLOAD 3.2 MB

Trailer Pack Car Brands v5.0
Added 11 trailers:
– Alfa Romeo
– Aston Martin
– Ferrari
– Lotus Cars
– Rolls-Royce
– Lamborghini
– Hummer
– Cadillac
– Opel
– Renault
– Scania
Total 45 Standalone Trailers
Include In Traffic
Tested 1.22 game version
Credits:
Omenman
DOWNLOAD 59.9 MB
Trailer Pack Capital of the World v3.0
– Added Washington Trailer
Total 11 Standalone Trailers
Include In Traffic
– Moscow
– Algeria
– Berlin
– London
– Washington
– Paris
– Rome
– Amsterdam
– Berne
– Prague
– Warsaw
Tested 1.22 game version
Credits:
Omenman
DOWNLOAD 19 MB