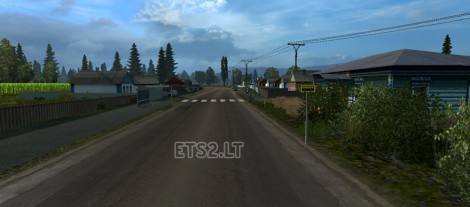 This hotfix resolve the Terenu problem.
Authors: Narcis(redeye), Alex( KiLLeR Modding), FLD, Barrets_kills
DOWNLOAD 4 MB
Mod replaces Volvo FH 2009, it has interior, exterior, changeable color. Used to be. Enjoy! Mod is for versions ETS2 1.18.x – 1.19s.
Authors: scs, Robertas 14, Dede
DOWNLOAD 137 MB
Ursus Skin for Mercedes Actros MP4 Truck and Trailer
Tested on 1.19.x
Author: Nicu Skins
DOWNLOAD 1 MB
Version 4.2:
– Collison is fixed
– Shadow is fixed
– Attacher moved backward, saddle plate also
– Backlights on two Agregat ( 4 and 5 )
– Highpipe on one Agregat
– 10×4 chassis
– 8×4 and 10×4 with liftaxis
– Scs open, pmg open
– Wheelcover higher
– Two options of add convoi shields
– Mod_description UTF-8 fixed
– Reversel light fixed on Agregat
– Accessory pic fixed on convoi shield
Authors: SCS, Knox_xss, Ohaha, Roadhunter
DOWNLOAD 23 MB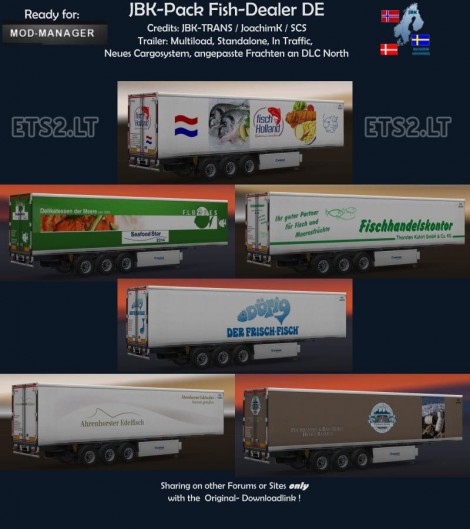 JBK Trailers Pack Fischhändler DE
– 6 Coolliner
Tested in 1.19.1
Works with all Maps/DLC
Trailer:
– Kompatibel ModManager
– Standalone,
– In Traffic,
– Multiload
– Cargosystem angepasst an DLC Scandinavia
Sharing on other Forums/Sites only
with the Original-Downloadlink !
DO NOT HOST ON OTHER SITES/SERVERS !
Credits:
JoachimK / SCS / JBK-TRANS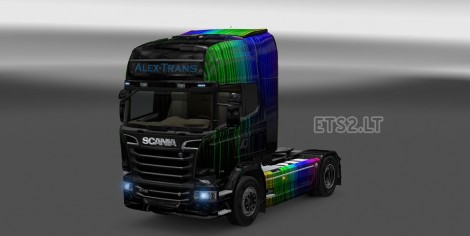 Alex Trans Skin for Scania Streamline Truck
Tested on 1.18
Author: Alexksandar_2711
DOWNLOAD 5 MB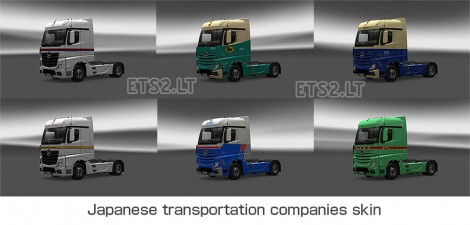 Japanese transportation companies skin for Mercedes Actros MP4 Truck
Tested 1.18.x and 1.19.x
Author: MamaSayNo!
DOWNLOAD 713 KB