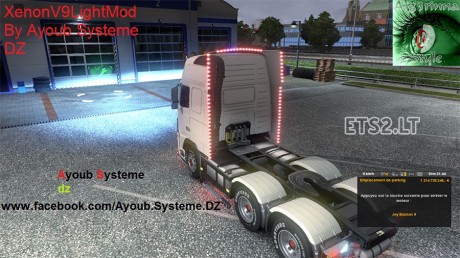 Xenon V9 LightMod
I)Installed mod
1)Open the winrar file
2)Extraire files *.scs on desktop
3)Copy the file *.scs in your file mod
–> C:\Users\Ayoub 2015\Documents\Euro Truck Simulator 2\mod
4)Active the mod
5)Enjoy !!!!
work for version all version and 1.14.x
tested this mod in version 1.13.3
Credits:
Ayoub Systeme DZ
DOWNLOAD 0.3 MB
.