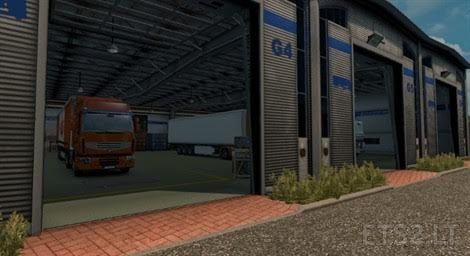 Animated gates for all garages.
ABOUT
Updated on January 7, 2017
– Added sound. For large garages base map:
– Open all the doors of the garage.
– Adds a parked truck (with trailer) in the garage bays.
– Adds animated gates at the entrance to the garage area.
Test versions 1.26.х – 1.26.3.2s
A warning:
Mod replaces all garages, including the DLC Scandinavia and France!
Entry and exit from the garage, carried out until the entrance gates are fully open (stops flashing beacon).
Credits:
Author: ohaha
DOWNLOAD 2.4 MB