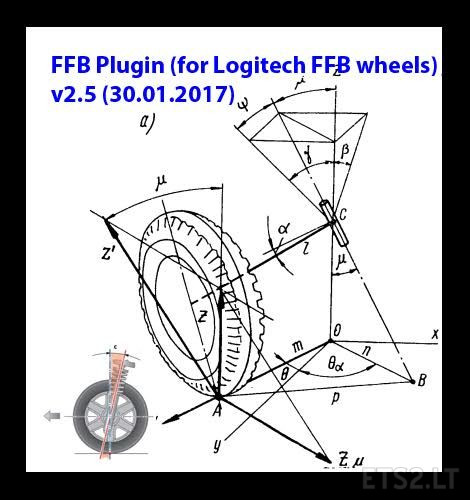 Overrides game FFB for Logitech steering wheels. (ETS2+ATS).
Complete info (full readme version in eng & rus) inside archive.
Changes in v.2.5:
1) Bug fixing in lateral steering force calculations.
2) Lateral truck slope added to calculation of lateral steering force.
3) Steering wheel shakes when truck stopping is fixed.
4) Added additional parameters in ini file for those who using several controllers, to define exact controller for plugin processing.
5) Added additional parameter in ini file for recording debug info in log file.
Additional comments for params in readme files inside archive
Keep original DL link when sharing.
Credits:
Supric
DOWNLOAD 2 MB