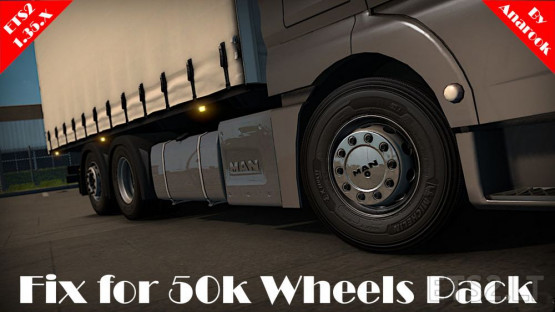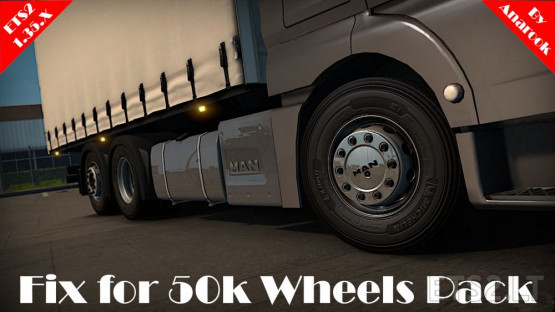 Fix for 50k Wheels Pack for Euro Truck Simulator 2 v.1.35.x
This fix update the 50k Wheels Pack mod to version 1.35,x of Euro Truck Simulator 2.
For it to work properly this mod must be placed just above the original 50k WheelsPack mod.
The original 50k_WheelsPack mod can be downloaded from the next link: https://forum.scssoft.com/viewtopic.php?t=183178
PLAEASE DO NOT REUPLOAD OR EDIT WITHOUT MY PERMISSION!!!!
Credits:
Anarook
DOWNLOAD 5 MB