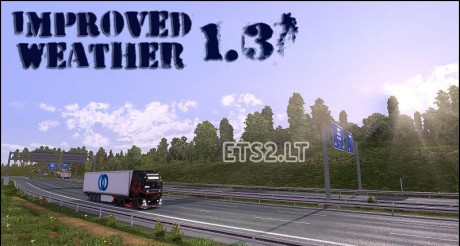 – Improves the sunrise and sunset adds. 5 options.
– Adjust gamma for all weather.
– Four types of night, full moon, new moon and clear and cloudy.
– Three types of rain: strong (default), Medium, and overcast.
– Eight kinds of clear weather during the day: Clear, cloudy, dark
clouds.
– Reduced Bloom effect afternoon.
– Added fog in the morning.
– Improved headlights.
Credits:
BlackOpen
DOWNLOAD 17.7 MB