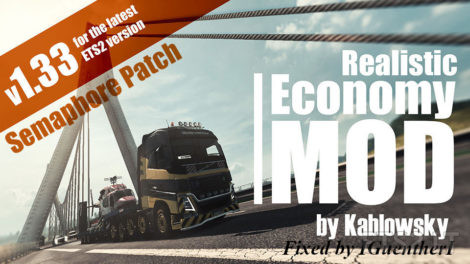 https://forum.scssoft.com/viewtopic.php?f=34&t=223960
Here is the original author of this mod.
I tried my best to make it work for version 1.33, keep in mind i'm an amateuer inmodding.
Read the Mod description in the game or do so by extracting the scs file
Not much changed, as i tried to stay true to the original mod.
Although only supports for Promods!
Credits:
Kablowsky, Fix by Guenther
DOWNLOAD 368 KB