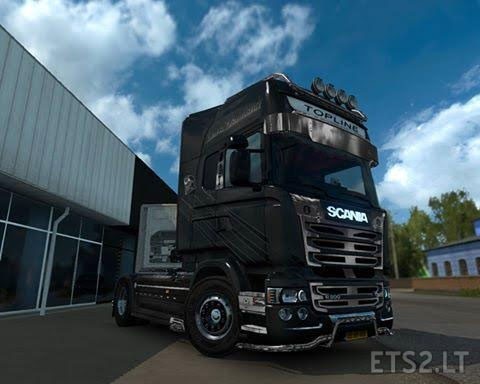 Hello,
This is Accessories Pack created by me for SCANIA R&S by RJL version 1.5.1.1
V 0.9.5:
+ Rework all Chromes
+ Rework Lux sunshield
+ Add Sideskirt Lux v2 for 6°series
+ Add Grid LUX Outline
Credits: Sn00ky89, 50keda, GTMike, RJL, SCS
A Special Thanks to Afrosmiu for the help and support on the project ?
Special Thanks to ReDevil for help to Addon hookup ?
Please do not reuplod and respect my hard work, Thanks ?
Have you fun!!! SN00KY89
If you use the P8 Lightpack , give the highest priority to the Lux Accessories
Authors: Sn00ky89, 50 Keda, GTMike, RJL, SCS
Credits:
Sn00ky89, 50 Keda, GTMike, RJL, SCS
DOWNLOAD 33.9 MB