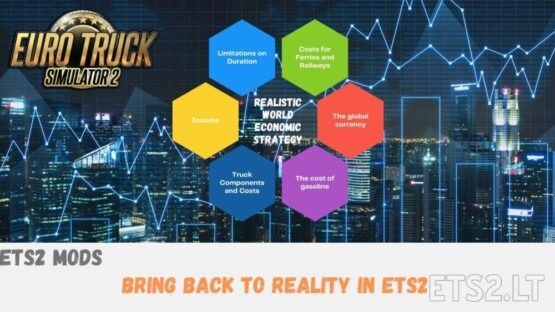 Every truck's price has been checked on the internet and updated as needed.
Have you ever wondered just what economic position is like for trucking companies The goal of this mod is to expose everyone to the true economic circumstances of drivers. Any little component of the game's economic model has been researched, different from the actual world, and tweaked to make the experience as realistic as possible. I will not leave any behind without, however if you believe that something may be done real, your suggestions were appreciated.
I've refreshed all of the regions' fee costs.
And over 72 regions' exchange rates were introduced to let visitors feel welcome. Gamers from nations with a significant transaction fee rates will enjoy the system to be far more genuine, as you will not be able to acquire million from a single order.
Based on facts gathered from the Internet, the time restrictions for delivering the tanker have been made reasonable.
Credits:
JACOBSONR
DOWNLOAD 4 MB