Scania Deep V8 Sound v 9.0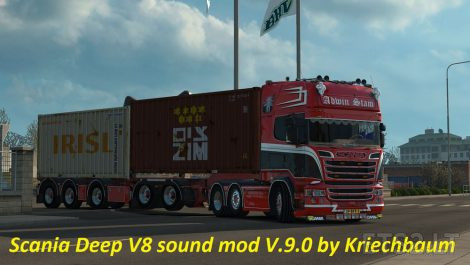 Hi,
After the "Crackle" version of the V8 sound, here's the "Deep" version of it.
This sound works for the two stock Scania by SCS, the R, T by RJL 2.0 versions, the RJL 4 series and the Nagtegaal Scania.
Patch 1.24 – 1.25.
For futures updates and bugs reports, please you can join me here :
http://forum.scssoft.com/viewtopic.php?f=211&t=151840
Author: Kriechbaum
DOWNLOAD 5 MB
Popular mods