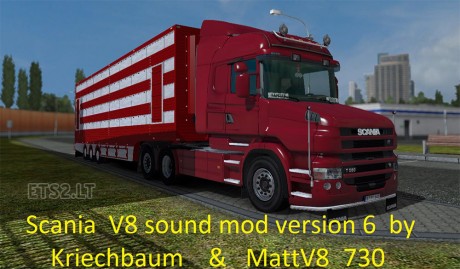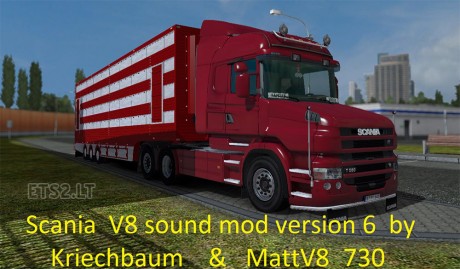 Hi all,
Here is my 6th V8 and L6 sound mod version for the Scania's.
This mod comes with two combined engines sounds. The sound depends of the engine you bought in the shop.
The V8 sound has been really improved in this version. The straight 6 engine sound is the same as the previous one.
This sound mod works for : Scania T 1.4.1, R, Streamline, Punisher's Streamline, & R2008 50Keda.
Here's two video of the sound on the R and T'series.
A big thanks to my friend Matt Streamline for his help to make this nice sound.
Bye.
Credits:
Kriechbaum, Matt Streamline
DOWNLOAD 60 MB
Video 1:
Video 2: