Scania V8 sound mod version .7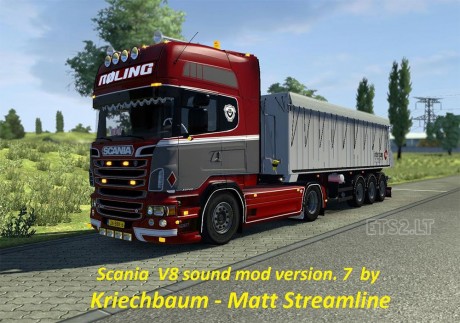 Hi all,
Here's a new version of my V8 engine sound for the Scania.
Also L6 engine sound has been updated too.
It works for Scania R, Streamline, T, and 50Keda R2008.
A special Thanks to Matt, he helped me to do this nice sound.
Credits:
Kriechbaum, MattStreamline
DOWNLOAD 15.2 MB
Video 1:

Video 2:

Popular mods