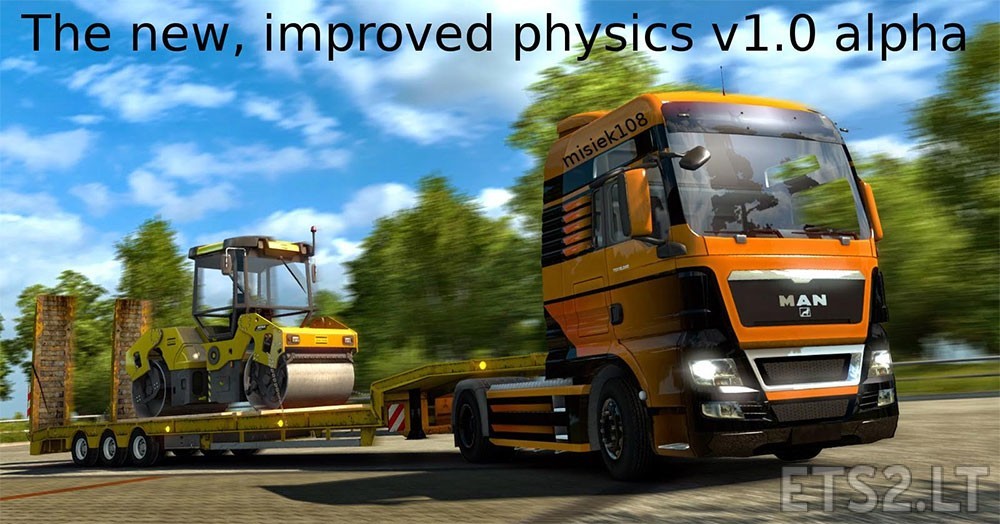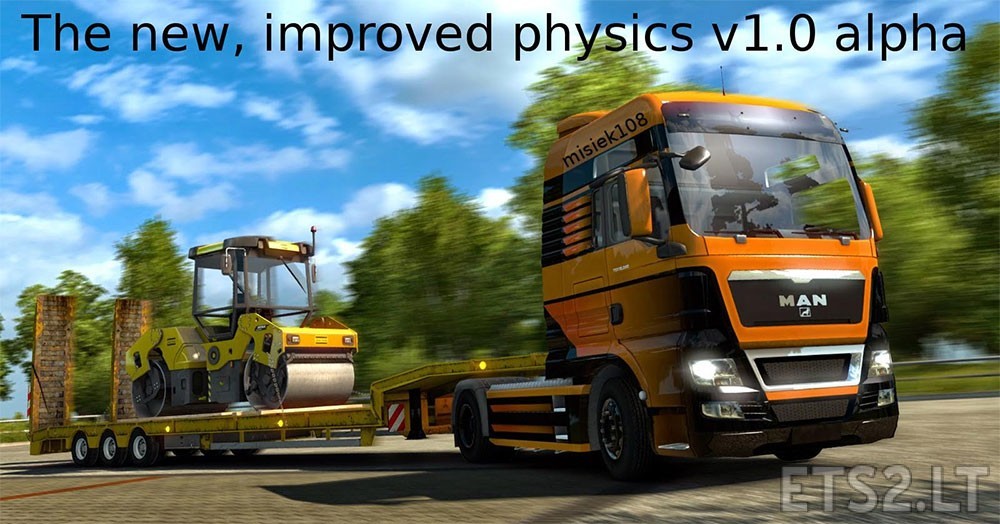 Mod improves the physics of the game.
Rocking the cab, better physics trailers are just some of the capabilities of this module !!
-Working On 1.24.x;
-Not Working on previous versions;
-Recommendation To use computers for better (although if you prefer to have less FPS can play on the weak hardware);
Realistic feelings.
Do not change the link !!!
Allow for elevation of the other side, but with keeping the author and link the original !!!!
Credits:
misiek108
DOWNLOAD 2.3 MB
https://www.youtube.com/watch?v=cThSWMug-_I